Commercial Boiler Repair-Commercial and Industrial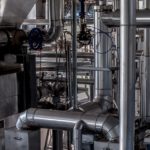 Timely Commercial boiler repair is critical to commercial and industrial establishments when your system malfunctions. What might seemingly be a small issue can quickly worsen if it is not addressed rapidly. The great news is that Alpha Energy Solutions is available to handle your calls for service 24/7. This means that you do not have to delay repairs due to unresponsiveness.
We understand how crucial a Commercial boiler repair is when it comes to your facility. A faulty boiler could lead to lost productivity and slower processes. Avoid excessive damage by contacting a service professional. As soon as you suspect that there is an issue with your industrial or commercial boiler system, call Alpha Energy Solutions.
Why Choose Alpha Energy Solutions for Commercial Boiler Repair?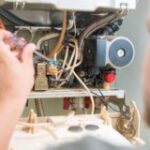 The technicians at Alpha Energy Solutions are experts in the field. Combined, we have over 2000 years of field experience. You certainly won't find this type of expertise anywhere else.
Quality, Service, and Selection for commercial and industrial heating systems.
When you are experiencing an emergency, you demand a quick response to Commercial boiler repair. Not only are we on-call 7 days a week, but we also have access to parts, which means the time spent waiting on starting your repairs is reduced.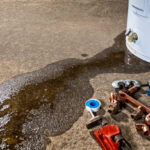 Alpha Energy Solutions can offer a selection that is second to none. Due to our wide distributor network, we handle all of the major manufacturer brands. With Alpha Energy Solutions, you will have options available to fit your budget.
Our technicians are experienced and capable. We can handle repairs that range up to 300,000 lbs./hr. Moreover, we handle both high and low-pressure boilers.
As an added plus, we do offer Preventative Maintenance Programs. Choose a name you can trust and contact Alpha Energy Solutions for your boiler needs. Ask about our Preventative Maintenance Programs.
Alpha Energy Solutions
7200 Distribution Drive
United States (US)
Opening Hours
| | |
| --- | --- |
| Monday | Open 24 hours |
| Tuesday | Open 24 hours |
| Wednesday | Open 24 hours |
| Thursday | Open 24 hours |
| Friday | Open 24 hours |
| Saturday | Open 24 hours |
| Sunday | Open 24 hours |