Industrial & Commercial Air-Conditioning Rentals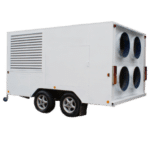 Alpha Energy Solutions can help with your search for industrial & commercial air-conditioning rentals. We supply rental equipment for commercial and industrial businesses. A/C rentals are an economical choice for projects that require temperature control. Our clients take confidence in knowing that we are field experts with a combined experience of over 2,000 years.
Industrial & commercial Air-Conditioning rentals are a sizable investment for commercial facilities. We realize how important climate control is to projects. As a result, we provide a vast selection of equipment for climate control. As an industry expert with experience, we have access to all of the major manufacturer brands.
Industrial & commercial Air-Conditioning rentals must be dependable. Commercial businesses rely on air-conditioning units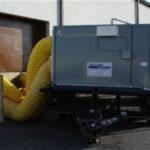 to complete projects or as supplementary cooling for spaces. Planned outages drive the need for rental temperature control systems as well as emergency shutdowns. Rental air units are also great for outdoor events, emergency shelters, and other large gatherings. Construction worksites have many applications for rental air units as well.
Alpha Energy Solutions provides rental temperature control units from the most popular brands in HVAC. In fact, We access parts and equipment through a wide distributor network. As a result, our clients can source quality materials from the manufacturers that they trust.
Industrial & Commercial Air-Conditioning Rentals Service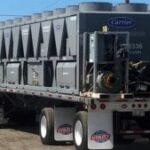 In addition to providing equipment, Alpha Energy Solutions also provides service for rental temperature control systems. Our service technicians are on-call 24/7 to respond to requests for care. Although rental units are reliable in terms of performance, they may experience problems due to worn parts. Moreover, The faulty components on an HVAC system should be repaired quickly to prevent a major system outage.
As an added benefit, we also offer the option to enroll in a preventative maintenance program. Preventative services are helpful for air-conditioning units as a preemptive measure against damage. Maintenance plans can be customized and designed to suit your budget. Contact us to find out how we can help with rental systems for your upcoming projects.
Alpha Energy Solutions
7200 Distribution Drive
United States (US)
Opening Hours
| | |
| --- | --- |
| Monday | Open 24 hours |
| Tuesday | Open 24 hours |
| Wednesday | Open 24 hours |
| Thursday | Open 24 hours |
| Friday | Open 24 hours |
| Saturday | Open 24 hours |
| Sunday | Open 24 hours |