Selected points of this article
hide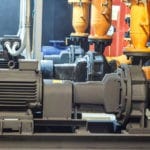 Louisville KY Chiller Repair: If your chiller is not functioning properly inside your commercial building or industrial facility, contact Alpha Energy Solutions for Louisville KY chiller repair. Trying to repair a chiller on your own without expert guidance is not recommended. Chillers are large, complex, heavy machines with intricate parts. Attempting to repair a chiller without adequate experience in handling such a major piece of equipment can certainly lead to unwanted results. Contact Alpha Energy Solutions for an experienced technician that specializes in chillers.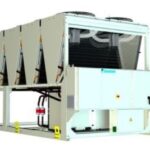 The technicians at Alpha Energy Solutions not only focus on Louisville KY chiller repair but specialize in all aspects of HVAC. We can help you identify a broken chiller and suggest necessary repairs to reduce your downtime and get you back on the path of proper cooling. We understand the importance of a reliable chiller in your facility. A chiller that is broken can cause your productivity to decline and waste energy, and increased expense. If your chiller seems to need repair, do not delay. Contact Alpha Energy Solutions to make a service call as soon as possible. Avoid potential hazards and unnecessary expenses by taking control of your cooling equipment.
Louisville KY Chiller Repair Service Specialists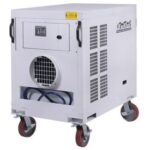 When dealing with a commercial cooling system, Louisville KY chiller repair should be performed by an experienced service provider. At Alpha Energy Solutions, you can expect that our service technicians have over 2,000 years of field experience combined. Besides the fact that we handle systems of all different capacities, we can offer a wide selection of parts if needed. Sometimes parts are necessary for repair or maintenance. Having access to parts when you need them can help keep upcoming repairs on track while reducing any downtime that your system may experience.
We can acquire parts promptly due to an extensive distributor network. We deal with all of the major brands in the HVAC industry. Moreover, our exclusive access to parts will shorten your turn-around time if you need service on your systems.
Contact Alpha Energy Solutions to learn about our rental cooling equipment and service options.
Alpha Energy Solutions
7200 Distribution Drive
United States (US)
Opening Hours
| | |
| --- | --- |
| Monday | Open 24 hours |
| Tuesday | Open 24 hours |
| Wednesday | Open 24 hours |
| Thursday | Open 24 hours |
| Friday | Open 24 hours |
| Saturday | Open 24 hours |
| Sunday | Open 24 hours |