Selected points of this article
hide
Kentucky Chiller Repair Service Provider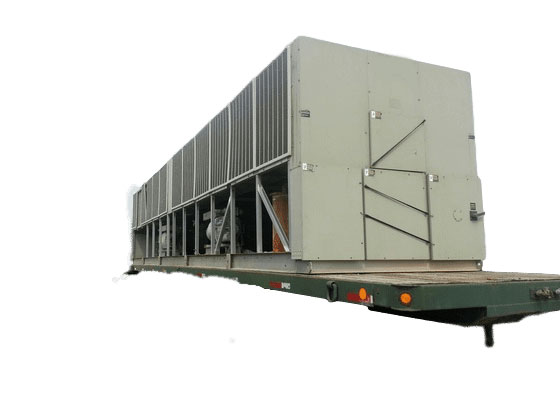 Chillers are reliable; however, they will require Kentucky chiller repair due to frequent wear after some use. The need for repairs is not uncommon, so do not despair if you find that your chiller needs a fix. A broken chiller can have a serious impact on your business. Because we understand that you depend on your unit or units, our goal is to help you get your chiller back online and restore service as quickly as possible.
Alpha Energy Solutions specializes in HVAC equipment and service, including Kentucky chiller repair. We deal with all types of chillers, including air-cooled and water-cooled. In fact, we have over 2,000 years of combined experience working in the field. We are comfortable working with chillers in need of repairs within commercial buildings and industrial facilities.
When to Seek Help for Kentucky Chiller Repair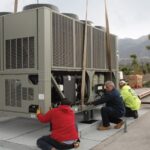 A chiller can have any number of issues that might call for a repair. Some Kentucky chiller repair indications include little to no cooling, inadequate flow, faulty components, inaccurate readings, and wasted energy. If you suspect that your chiller is broken and in need of urgent repair, contact Alpha Energy Solutions. While you may observe some issues with your chiller on your own, consulting an experienced technician is recommended.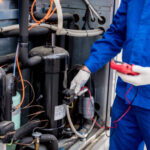 Chillers are complicated machines with many components. The equipment should be handled with the greatest care level since it is such an important part of your operation and facility. Working with a technician will save you time, and money and help you return your machine to service with greater ease.
Rely on Alpha Energy Solutions for Kentucky chiller repair. Due to our wide breadth of experience, we deal with all of the major manufacturer brands. We also have access to parts if necessary for repair through our distributor network, which is quite large. Do not allow your chiller to go unchecked. You can stay ahead of certain performance issues and prevent complete outages with consistent maintenance.
Alpha Energy Solutions
7200 Distribution Drive
United States (US)
Opening Hours
| | |
| --- | --- |
| Monday | Open 24 hours |
| Tuesday | Open 24 hours |
| Wednesday | Open 24 hours |
| Thursday | Open 24 hours |
| Friday | Open 24 hours |
| Saturday | Open 24 hours |
| Sunday | Open 24 hours |