Available Kentucky Chiller Rentals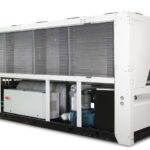 Get in contact with Alpha Energy Solutions for your commercial or industrial device if you are in the Kentucky chiller rentals business. Choosing a chiller can be a difficult decision due to the multitude of choices available. Guidance from a proven expert to find a system with your particular specification will make the process significantly easier. 
We have access to an array of Kentucky chiller rentals to fit your purpose. We work with all the major brands in HVAC. Due to a wide distributor network, we are guaranteed to help you select a piece of equipment that will deliver quality performance and productivity for your applications. 
Chillers are large and complex machines. The equipment fills a wide range of applications across a broad spectrum of industries. Air-cooled and water-cooled chillers are among the most common models that our clients demand a wide range of applications. Rental systems are ideal for short-term projects and supplementary cooling needs. Moreover, the units offer great value as service activities for their deployment duration may still support them. 
Brand Name Kentucky Chiller Rentals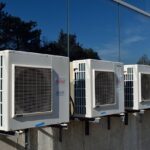 We supply chiller units from the top brands across the HVAC industry. You can expect quality materials and expert service to support your product selections through Alpha Energy Solutions. 
Alpha Energy Solutions technicians can handle all capacity units due to over 2000 years worth of experience in the field. Along with selection, we can protect your Kentucky chiller rentals with reliable services. Although chillers are trustworthy, they require maintenance for the best results.
Along with practical solutions, you can depend on Alpha Energy Solutions with your chiller in an emergency. Our service technicians are available 24/7 to answer your service calls. With equipment support like service and repair, you will be satisfied with Alpha Energy Solutions' choice for commercial or industrial cooling furnishings. 
Maintaining Kentucky Chiller Rentals
Do not hesitate to contact us if you come in contact with a problem with your chiller. We can even help you keep up with potential issues with our exclusive Preventative Maintenance Programs. These plans can allow you to keep up with the functioning of your equipment. The preventative programs anticipate potential problems and correct them with maintenance before the problem progresses. Due to this, you will get the most out of your cooling system all year round.
Despite your budget plan, you can customize a preventative upkeep strategy to fit your concern. These programs offer a multitude of advantages for customers to inherit a system of surveillance to maintain upkeep. Ask about our Preventative Maintenance Programs for your chillers and cooling systems. Our service technicians can provide ongoing monitoring for units to ensure that the systems are in working condition. Furthermore, preventative maintenance options include status updates and system reporting for end-users. 
Meeting your temporary cooling requirements is easier with Alpha Energy Solutions. We are equipped with the right equipment and accessories to help you fulfill your HVAC goals year-round. 
If you are in the market for a rental chiller system, contact us to explore the wide range of options that we have available.
Alpha Energy Solutions
7200 Distribution Drive
United States (US)
Opening Hours
| | |
| --- | --- |
| Monday | Open 24 hours |
| Tuesday | Open 24 hours |
| Wednesday | Open 24 hours |
| Thursday | Open 24 hours |
| Friday | Open 24 hours |
| Saturday | Open 24 hours |
| Sunday | Open 24 hours |