Selected points of this article
hide
Commercial Louisville KY Chiller Rentals Guide
Louisville KY chiller rentals are used across different industries for cooling. Chillers are deployed for short-term use or supplemental cooling. Commercial facilities have numerous uses for cooling systems. The equipment is an economical option for climate control that is flexible enough to meet various industries' demands.
First, Alpha Energy Solutions is a source for Louisville KY chiller rentals from the leading manufacturers in HVAC. Selecting a chiller for rent does not just end with the delivery and installation of your equipment. There are many important factors to consider, such as service. Moreover, in Louisville KY chiller rentals cross several different spectrums as they vary in size and capacity. One system may be suitable for a specific building, whereas another may not be appropriate. Working with an expert in the field can certainly help narrow down the vast selection of available options. 
Louisville KY Chiller Rentals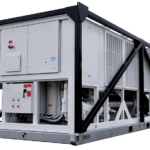 Louisville KY Chiller rentals require upkeep service. Commercial buildings and industrial facilities happen to demand a great deal of energy from chillers. Efficient performance is a key factor in the selection process for many end-users. Maintaining efficiency means that chillers must be under the care of a service technician. Technicians can perform needed maintenance to ensure that the equipment functions well and makes proper use of energy.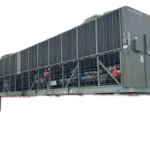 Finally, Alpha Energy Solutions specializes in chiller repair and service for systems that range from 1 ton to 5,000 tons. We handle service calls 24/7.  Moreover, we have access to a wide range of parts if needed for repairs or replacement due to our large distributor network. Our service technicians deal with all of the major brands in HVAC. We understand the unique needs of commercial facilities.
Learn more about our extensive service capabilities. Contact us to find out how we can help with your chiller rental requirements. 
Alpha Energy Solutions
7200 Distribution Drive
United States (US)
Opening Hours
| | |
| --- | --- |
| Monday | Open 24 hours |
| Tuesday | Open 24 hours |
| Wednesday | Open 24 hours |
| Thursday | Open 24 hours |
| Friday | Open 24 hours |
| Saturday | Open 24 hours |
| Sunday | Open 24 hours |