Selected points of this article
hide
Commercial Chiller Rentals Supplier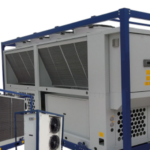 Locating  Commercial chiller rentals is easier with Alpha Energy Solutions. Regardless of your application, we can supply all of the top manufacturer brands. We understand that a chiller is an investment and therefore we can offer not only quality but selection. Trust your HVAC needs a name that you can trust.
When it comes to Commercial chiller rentals for commercial use, we deal in all capacities. It does not matter if you need an air-cooled chiller or water-cooled chiller for your project or facility, We happen to have a wide distributor network available. Inventory issues are greatly reduced.
Commercial Chiller Rentals-Installation and Service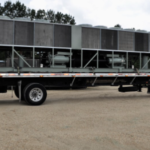 Commercial Chiller rentals are a critical part of your operation. You'll certainly want your units to function properly at all times. Before selecting rental equipment, one of the points that you should note is maintenance and service requirements. While maintenance needs may vary depending on the type of chiller installed, regular service will keep your units running smoothly.
Here at Alpha Energy Solutions, we can support the installation of your Commercial chiller rentals with service. As a bonus, we offer preventative maintenance programs, which are an outstanding investment in your system's life cycle. Some helpful aspects of the Preventative Maintenance Programs include status updates, seasonal service, and predictive maintenance.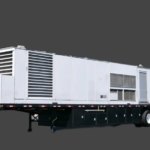 Moreover, technicians are on call 24-7 to accept service calls.
While chillers are very reliable, your unit may need repair and parts at some point. Accessibility to parts is easier with Alpha Energy Solutions. Since we deal in inventory from major brands in HVAC, we can reduce the wait time on service calls to promptly obtain any needed parts.
Contact Alpha Energy Solutions for Commercial Chiller Rentals.
Alpha Energy Solutions
7200 Distribution Drive
United States (US)
Opening Hours
| | |
| --- | --- |
| Monday | Open 24 hours |
| Tuesday | Open 24 hours |
| Wednesday | Open 24 hours |
| Thursday | Open 24 hours |
| Friday | Open 24 hours |
| Saturday | Open 24 hours |
| Sunday | Open 24 hours |