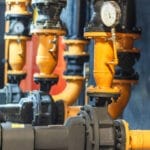 Due to the high number of choices available for purchase, choosing Louisville-KY chiller rentals is often challenging.  Assistance from an established expert will make the search for Louisville-KY chiller rentals available on the market substantially easier.  Alpha Energy Solutions is an HVAC specialist with expertise in handling large industrial and commercial chillers.  We work with each one of the primary brands in HVAC.  Due to a large supplier community, customers can select a machine that provides excellent functionality and performance. 
Louisville-KY Chiller rentals are complicated and massive machines.  The gear fills a wide array of applications across a broad spectrum of businesses. Louisville-KY Chiller rentals available for lease are, in fact, ideal for short-term jobs in addition to supplementary cooling.  What's more, the devices deliver exceptional value because they continue to support jobs for the length of their installation. 
We provide Louisville-KY chiller rentals from the top brands throughout the HVAC marketplace.  Clients rely on quality materials and specialist support to maintain chillers' function in the most demanding environments. Rented chillers are prone to common wear due to heavy use, much like their permanent counterparts. 
An Efficient Option for Cooling Louisville-KY Chiller Rental Equipment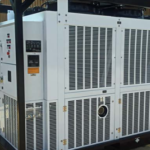 Once employed, on a leasing basis, chillers are energy efficient. The rental units may be used for temporary heating, supplementary air, and viable alternatives for various jobs. Chillers could be deployed in many different settings, including industrial and commercial. On-call accessibility helps to fulfill urgent needs. Furthermore, the equipment offers environmentally-friendly alternatives as well as high-volume equipment options. 
Leased cooling units are dependable but might experience difficulties because of heavy usage.  Do not hesitate to contact us in the event you experience difficulty with a chiller.  What's more, service technicians make it easier to stay on top of potential troubles with exceptional Preventive Maintenance Programs. The preventative programs predict potential issues and manage them with care ahead of time. 
Budget-friendly Service Options
Irrespective of budget, clients are in a position to control the maintenance of rental units efficiently.  Preventative programs supply a broad selection of advantages for buyers.  Service professionals using Alpha Energy Solutions can supply continuous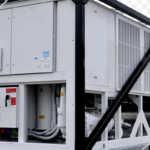 monitoring for cooling machines to determine the components working conditions.  What's more, preventative maintenance options include status updates, monitoring, and reporting for end-users.
Chillers are ideal cooling machines for short and long-term needs. Both high and low capacity chillers are available to fit a wide range of applications. Through an extensive network of suppliers, we can provide options for industrial and commercial entities. Choosing the right chiller is easy with Alpha Energy Solutions.
Our clients, both industrial and commercial, depend on Alpha Energy Solutions to deliver cutting-edge equipment from the HVAC industry's best names. As a trusted resource for quality materials, we deliver a great selection of parts, services, and equipment for our clients. Explore our service selection for rental cooling systems and more. 
Learn more about the range of choices available for leased cooling equipment.
Alpha Energy Solutions
7200 Distribution Drive
United States (US)
Opening Hours
| | |
| --- | --- |
| Monday | Open 24 hours |
| Tuesday | Open 24 hours |
| Wednesday | Open 24 hours |
| Thursday | Open 24 hours |
| Friday | Open 24 hours |
| Saturday | Open 24 hours |
| Sunday | Open 24 hours |