Selected points of this article
hide
Best Commercial Chiller Rental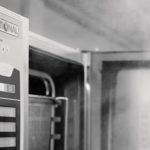 Maintaining the temperature at your commercial or industrial facility demands a Commercial chiller rental. Additionally, you may realize that your chiller needs are either long-term or short-term. Whether or not you need a temporary or permanent solution largely depends on how it will be used. In any case, rentals are a great way to keep production running on a budget.
Customers will find that cooling actions are different for everyone.  Our clients must consider the system application when selecting a Commercial chiller rental. The reality is, that there are numerous choices to be had.  If you can narrow down your options, you will get the most from your system. Our team here at Alpha Energy Solutions can assist you with choosing a great unit.
Excellent Commercial Chiller Rental Service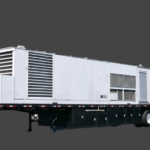 If you are thinking about investing in a chiller for a temporary project or long-term use, there are several different aspects that you may consider. First, maintenance necessities, performance, and environmental effects are valid points. Next, the cost is another consideration that will impact your investment in a Commercial chiller rental. Think about your budget and how much you are willing to spend.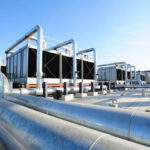 Once you have chosen a manufacturer and model, select the right support service. What sorts of provider alternatives are supplied together with your product? How can we make use of service in an emergency? Alpha Energy Solutions is there 24-hours per day, 7-days a week, to service your Commercial chiller rental. We deal with all the main manufacturers. Moreover, we can retrofit units or install substitute parts.
In the event of system failure, the number one goal is to get your system back online.
Mechanical breakdowns lead to decreased productivity and elevated costs. Alpha Energy Solutions can restore service with quality service and selection. No matter your unit's size, our competencies permit us to provide specialized offerings for one up to 5,000 pounds.
Alpha Energy Solutions
7200 Distribution Drive
United States (US)
Opening Hours
| | |
| --- | --- |
| Monday | Open 24 hours |
| Tuesday | Open 24 hours |
| Wednesday | Open 24 hours |
| Thursday | Open 24 hours |
| Friday | Open 24 hours |
| Saturday | Open 24 hours |
| Sunday | Open 24 hours |