Selected points of this article
hide
Commercial Louisville-KY Chiller Rental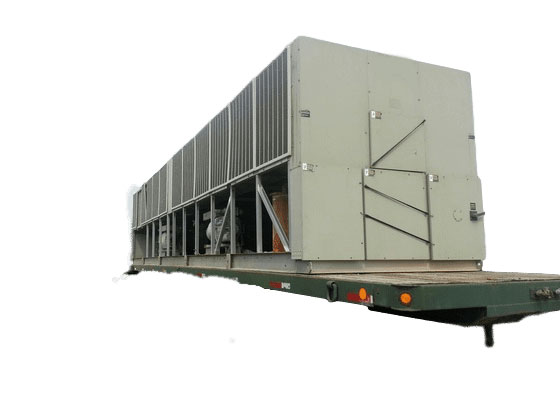 Your search for a commercial Louisville-KY chiller rental can end with Alpha Energy Solutions. We are an HVAC specialist with a focus on the top manufacturer brands in heating and cooling. We can work with you to find a chiller system that suits your specific job. The fact of the matter is, that chillers are complex machines that require a high level of expertise. We are your chiller experts. We are proud to offer over 2,000 years of combined field experience for our commercial clients. When it comes to Alpha Energy Solutions as a service expert, we handle small and large jobs.
Choosing a Louisville-KY chiller rental is easier with Alpha Energy Solutions. We deliver quality equipment and parts. Additionally, we support all equipment with expert service. Renting a chiller for commercial applications is an investment, but it does not have to be unreasonable. We can help you find a unit that fits your budget comfortably.
Service Support for Louisville-KY Chiller Rental Equipment
Every once in a while, a chiller may require repair. Trying to repair a chiller unit or replace parts without help can be a dangerous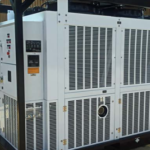 task. Keep in mind that chillers are complex in design. Furthermore, the systems include hundreds of parts. If you feel uncertain about chiller repair, contact us as we are equipped with the right tools and training to manage even the most difficult situations.
Commercial facilities and industrial buildings rely on chillers for a wide range of processes. Cooling is the main function of a chiller, and when it is not working properly, a business can be affected. Even though chillers are dependable, they can experience major issues. Commercial facilities must prevent chiller problems with proper care.
You can avoid the costly fees associated with major repairs by keeping your Louisville-KY chiller rental up to date. Although chiller repair can get your system back online quickly, maintenance is necessary for the long haul. Chillers should last for a very long time. The large cooling machines are a huge investment for commercial businesses and, therefore, must be well-kept.
Chiller Repair and Preventative Maintenance
The maintenance requirements may vary depending on where the system is located and how it is used. Commercial companies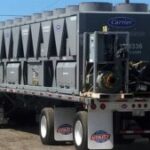 can have a service technician come in at regular intervals to conduct maintenance on key components of a chiller. Chiller components are prone to wear after heavy use. Our maintenance plan, which is designed as a preventative measure, will help you stay on top of your cooling system. Our service technicians can provide helpful information about the status of your unit. We are capable of inspecting your system and providing information about upcoming services, technical issues, and more.
Contact Alpha Energy Solutions for all of your chiller needs. We are on-call to handle service requests 24-hours a day and 7 days a week.  If you are in the market for quality parts and expert service, Contact Alpha Energy Solutions for the best heating and cooling equipment.
Alpha Energy Solutions
7200 Distribution Drive
United States (US)
Opening Hours
| | |
| --- | --- |
| Monday | Open 24 hours |
| Tuesday | Open 24 hours |
| Wednesday | Open 24 hours |
| Thursday | Open 24 hours |
| Friday | Open 24 hours |
| Saturday | Open 24 hours |
| Sunday | Open 24 hours |