Industrial Chiller Rental-Commercial Equipment Options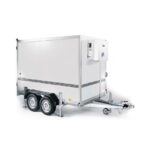 If you are looking for a source to shop for a new Industrial chiller rental, Alpha Energy Solutions is a provider you can trust. We can work with you to locate a chiller that is fit for your commercial or industrial establishment. Chillers are complicated machines, so working with an expert helps eliminate the confusion of selecting a unit.
Cooling units such as chillers contain many unique parts. There is absolutely no reason to leave your rental equipment to chance. Rely on Alpha Energy Solutions as your premier service provider.
When it comes to identifying an appropriate Industrial chiller rental, Alpha Energy Solutions can deliver on quality and service as well as selection. Combined, we offer over 2,000 years of experience in the field to our clients. We work with jobs large and small to provide the best outcome. We can access product catalogs from all top brands in heating and cooling because we work with an extensive distributor network. Because a chiller is a tremendous investment, selecting the right configuration is paramount to your operation's success.
Industrial Chiller Rental Configurations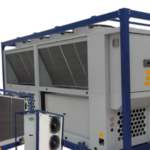 We supply air-cooled and water-cooled chillers. Your Industrial chiller rental may encompass either of these options and more.  Deviations from the nomenclature required may alter how the equipment performs against your standards. Working through chiller complexities such as configuration is best done with an expert familiar with Industrial chiller rental equipment and commercial facilities' demands.
Our service technicians are on-call 24/7 to answer requests for regular service and urgent needs. Chillers can be trusted to provide reliable performance. However, it is possible that with frequent wear, they will require parts. Furthermore, we can support parts needs as we have access to all parts catalogs for the leading manufacturers. Having this access to parts allows us to respond to service requirements faster. When a chiller malfunction and entire facility may be affected. Restoring service as quickly as possible is a necessity for companies that operate chillers.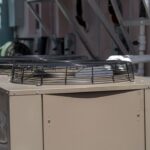 HVAC units, including rental chiller systems, do need to be maintained often. We offer preventative maintenance programs for rental air systems to suit your budget. Among the service options available for maintenance packages are 24/7 monitoring, inspections, system reporting, and predictive maintenance. Facilities depend on equipment such as chillers to keep operations running effectively. When a system malfunctions, productivity in a facility will inevitably be affected. Our maintenance program is a worthwhile investment that will prolong the rental equipment's life cycle and reduce performance issues.
Searching for a chiller certainly does not have to be a time-consuming task. With help from Alpha Energy Solutions, the process of selecting the best equipment is easier.
Contact us to find out how we can support your need for rental chillers.
Alpha Energy Solutions
7200 Distribution Drive
United States (US)
Opening Hours
| | |
| --- | --- |
| Monday | Open 24 hours |
| Tuesday | Open 24 hours |
| Wednesday | Open 24 hours |
| Thursday | Open 24 hours |
| Friday | Open 24 hours |
| Saturday | Open 24 hours |
| Sunday | Open 24 hours |