Industrial & commercial Chiller Rental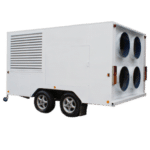 Alpha Energy Solutions is a reliable source for Industrial & commercial chiller rental equipment. We can deliver a wide range of equipment from all top manufacturer brands through our expanded distributor network. Specializing in commercial and industrial chiller solutions, we can deliver and install equipment and parts to meet your specific requirements. Trust Alpha Energy Solutions with your next Industrial & commercial chiller rental.
Chillers are large cooling systems that are found in commercial settings. Because chillers are a huge investment, rental systems are an ideal option. It is a great idea to rent a chiller for a temporary cooling project. Similarly, chillers are used for outdoor engagements such as concerts and festivals.
Why Apply for A Industrial & commercial Chiller Rental?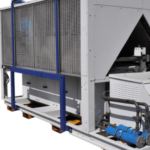 An Industrial & commercial chiller rental is an ideal solution for facilities needing temporary or supplementary cooling. Chillers offer a wide range of applications that not only include: cool air for comfort but also equipment and water as well. As a result, there is a great selection of customizable options available depending on the industry and the application. Almost all businesses can find an application for a chiller. Also, chillers are economical. Because companies maintain budgets, chillers can save on costs. Even more appealing is the flexibility that chillers offer end-users.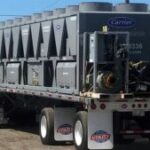 Next, Alpha Energy Solutions can help locate a reliable Industrial & commercial chiller rental that suits your needs and, most importantly, your budget. Furthermore, we can support the delivery and installation of your unit with expert service. Our service technicians deliver over 2,000 years of field experience to clients from all different types of industries.
Finally, we are available to service our commercial clients with care. Our service technicians are on-call 24/7 to accept service calls. We have access to the top manufacturer brands to help with repair or replacement. Contact us to learn more about our rental equipment and service selection. 
Alpha Energy Solutions
7200 Distribution Drive
United States (US)
Opening Hours
| | |
| --- | --- |
| Monday | Open 24 hours |
| Tuesday | Open 24 hours |
| Wednesday | Open 24 hours |
| Thursday | Open 24 hours |
| Friday | Open 24 hours |
| Saturday | Open 24 hours |
| Sunday | Open 24 hours |