Louisville Kentucky Boiler Service Needs to be Solved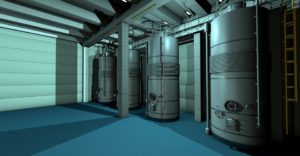 Louisville Kentucky Boiler Service: Broken boilers can cause major damage to your facility. Not only can a faulty system cause damage, but it can also be dangerous. If you suspect that something is wrong with your system, then Louisville Kentucky boiler service is necessary.
Boilers rarely malfunction. In fact, they can last for a very long time. When a boiler malfunctions, it is pronounced. It would be best to note any odd sounds as they may indicate the need for Louisville Kentucky boiler service. It sounds that you might hear include: knocking, shrieking, banging, and hissing. Also, if your boiler is not providing good heat, then something may be wrong with it.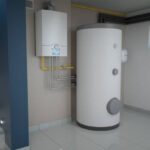 Louisville Kentucky Boiler service performed by an experienced technician will help eliminate the headache of troubleshooting on your own. While the design of a boiler is relatively simple, identifying problems may be hard. Our technicians have over 2000 years of field experience combined. Our expertise enables us to address your Louisville Kentucky boiler service needs properly.
We are on call 24 hours per day and 7 days a week to handle your Louisville Kentucky boiler service calls. Because we deal with all of the top manufacturer brands, we can shorten the turn-around time on your service call.
Louisville Kentucky Boiler Service Maintenance and Parts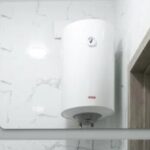 We can offer a fast response time on repair and maintenance. We also handle units of all sizes, ranging from 1 h.p to 300,000 lbs./hr. There is no job too big or too small for Alpha Energy Solutions.  Moreover, we can provide scheduled maintenance support for your boiler with our Preventative Maintenance Plans.
The Preventative Maintenance Plans are designed to fit your budget. We provide a range of services including system monitoring, status updates, and predictive maintenance. While boilers may need fixes from time to time, prevention is the best way to extend the system's life. Regular maintenance will reduce the likelihood of a total system failure.
Alpha Energy Solutions
7200 Distribution Drive
United States (US)
Opening Hours
| | |
| --- | --- |
| Monday | Open 24 hours |
| Tuesday | Open 24 hours |
| Wednesday | Open 24 hours |
| Thursday | Open 24 hours |
| Friday | Open 24 hours |
| Saturday | Open 24 hours |
| Sunday | Open 24 hours |