Selected points of this article
hide
Louisville KY Boiler Service Providers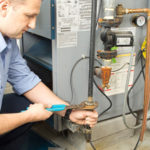 If you need a Louisville KY boiler service for your facility, do not delay. Contact a service technician at Alpha Energy Solutions, an expert in HVAC. A broken boiler can mean a loss of productivity and an increased risk of hazards at your establishment. 
Initially, you may not even realize that you require a Louisville KY boiler service. Your boiler may seem just fine, but there are a few signs that you should look for. First, if your boiler is not heating the environment or water properly, you probably need to have it serviced. Second, boilers usually go unnoticed in terms of sound. Consequently, sounds such as banging, knocking, and high-pitched whistles are not at all normal.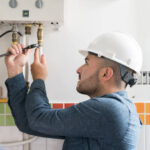 Louisville KY boiler service that does not go unchecked may lead to extensive property damage, which ultimately will put a dent in your budget. Do not risk slowing down productivity at your operation by continuing to use a broken boiler. Louisville KY Boiler service should be conducted promptly to ensure that you can get back online quickly. The technicians at Alpha Energy Solutions can help. We have over 2000 years of field experience combined, which is fantastic news.
Louisville KY Boiler Service and Prevention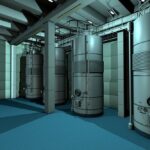 Sometimes half of the battle in getting service is actually finding a provider that can respond to your call. Alpha Energy Solutions is available 24/7 for emergency service calls. Moreover, we can provide Louisville KY boiler service and actually cover over 15 different states. Finding help nearby is not an issue in an emergency, which should provide some peace of mind.
Though some system breakdowns are inevitable due to wear and tear, there are some measures that you can take to keep your unit running smoothly.
We offer Preventative Maintenance Plans, which can be designed to fit your budget. Moreover, the plans are formed to ensure that your boiler is monitored and status updates are provided. We also offer predictive maintenance, which is a great help in avoiding major repairs. Overall, the Preventative Maintenance Plans are a worthwhile investment
Alpha Energy Solutions
7200 Distribution Drive
United States (US)
Opening Hours
| | |
| --- | --- |
| Monday | Open 24 hours |
| Tuesday | Open 24 hours |
| Wednesday | Open 24 hours |
| Thursday | Open 24 hours |
| Friday | Open 24 hours |
| Saturday | Open 24 hours |
| Sunday | Open 24 hours |