Louisville Kentucky Boiler Service-Commercial Buildings
Louisville Kentucky Boiler Service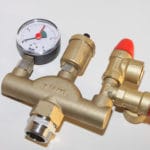 is recommended throughout the year to keep your heating system up to date. A faulty boiler can cause a great deal of discomfort, which can impact your business. In any building, heating must be adequate not only for comfort but for safety as well. If you suspect your boiler is ready for service, contact Alpha Energy Solutions, an expert in the field.
While some boiler issues may be obvious, it may take some time for other problems to make themselves known. The most noticeable issue with a boiler to indicate it needs repair is its lack of heat. When a system is not putting out enough heat, you may conclude that the machine is due for Louisville Kentucky boiler service. Other signs to look out for include: loud noises, hissing, high-pitched sounds, and unusually high water bills.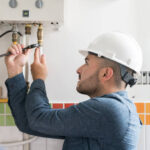 Contact Alpha Energy Solutions for service calls as our technicians are available 24/7. Being on-call means that we can address your calls and get started on service if needed, without delay. If your boiler does need servicing, do not hesitate to schedule a technician. Waiting to fix a broken boiler may lead to major damage and expensive repairs. Large heating systems within buildings need to be handled with great care and as quickly as possible.
Louisville Kentucky Boiler Service Provider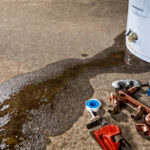 Regardless of the size of your Louisville Kentucky boiler service requirement, Alpha Energy Solutions can help. We deal with units of all sizes, which is perfect for all types of buildings and industries. There is really no job too big or too small for our technicians. Consider Alpha Energy Solutions as your source for information on boilers and a reliable partner in maintaining your system.
Louisville Kentucky boiler service is beneficial because it can prevent further issues with your unit. Keeping your system running well requires scheduled maintenance, which can be seasonal as well. Because the machines get a good deal of use, you can expect that some parts will eventually need to be replaced. Service is a perfectly normal approach that is used to extend the life of a boiler. If you are looking for customized options formulated to keep your unit running exceptionally well, ask about our Preventative Maintenance Programs.
Alpha Energy Solutions
7200 Distribution Drive
United States (US)
Opening Hours
| | |
| --- | --- |
| Monday | Open 24 hours |
| Tuesday | Open 24 hours |
| Wednesday | Open 24 hours |
| Thursday | Open 24 hours |
| Friday | Open 24 hours |
| Saturday | Open 24 hours |
| Sunday | Open 24 hours |