Selected points of this article
hide
Unexpected Industrial Boiler Service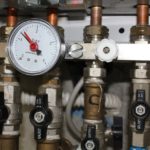 Untimely heating issues can dampen your operation and raise the risk of property damage. Industrial Boiler service should be considered if you hear strange noises coming from your boiler. Although it may be hard to determine if your boiler does, in fact, need repair, there are a few key signs that you should listen for.
First, if your boiler is making loud knocking noises, high-pitched shrieks, or whistling sounds, it is time to think about Industrial boiler service. For the most part, Boilers do their job quietly in the background, hidden from general view. They should provide adequate heating without fail. Unfortunately, they can experience malfunctions once in a while. If you notice that your boiler is not heating properly, call a technician for service.
Industrial Boiler service issues that are not addressed quickly can lead to bigger problems. Also, boiler repair that goes on unchecked can lead to major property damage and safety concerns. Protect your commercial and industrial facility by staying on top of Industrial boiler service as a rule.
Urgent Industrial Boiler Service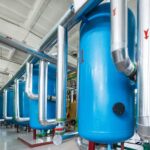 Alpha Energy Solutions is available 24-hours a day, 7 days per week, to deal with carrier calls no matter the size. Amid the coldest months of the 12 months, whilst dependable warming is an unquestionable requirement for most facilities, lowering downtime and restoring your unit's features is essential to hold your operations flowing.
We are available on-call 24 hours a day. We can handle Industrial boiler service jobs of all sizes. It would help if you had your boiler function properly every season throughout the year. Maintaining proper heating is especially critical during the coldest months of the year. When it comes to heating water, a working boiler is a must no matter the season.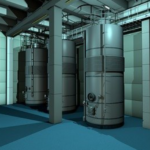 Our service technicians are not only on-call at your service, but we are also experts. Technicians at Alpha Energy Solutions have over 2000 years of combined field experience. This means that we are familiar with all types of boiler systems. Also, we can work with units that range from 1 h.P to 300,000 lbs./hr. This is great news. We can troubleshoot so that you do not have to.
Eliminate the headaches associated with finding Industrial boiler service and contact us. Not only can we provide quality and service, but we also have access to top manufacturer parts. Having access to the parts quickly means that we can respond to your service calls promptly. The faster that we can respond, the sooner we can start on your service if needed.
Alpha Energy Solutions
7200 Distribution Drive
United States (US)
Opening Hours
| | |
| --- | --- |
| Monday | Open 24 hours |
| Tuesday | Open 24 hours |
| Wednesday | Open 24 hours |
| Thursday | Open 24 hours |
| Friday | Open 24 hours |
| Saturday | Open 24 hours |
| Sunday | Open 24 hours |