Selected points of this article
hide
Kentucky Boiler Service for Facilities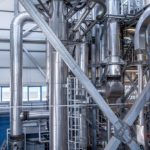 Keeping your HVAC system updated often includes Kentucky boiler service. As you expect your machinery to work efficiently at all times, service will help to ensure that things are working as they should. Commercial and industrial facilities rely on boilers to provide heating for several applications. Above all, HVAC should provide comfort, and safety and help to maintain a healthy, productive environment.
Alpha Energy Solutions can assist with Kentucky boiler service needs for buildings of all sizes. In addition to handling units from all manufacturer brands, we deal with all boiler capacities. There is no job that is too large or too small for our experienced collective of service technicians. In fact, the service technicians at Alpha Energy Solutions bring over 2,000 years of experience in the field to our clients.
Signs of Kentucky Boiler Service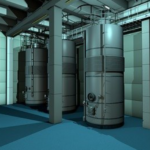 Managing climate control in a facility is an ongoing project that requires constant monitoring. While some issues are obvious, others may not be as noticeable at first. Boiler issues that go unchecked may lead to serious performance issues and even property damage. Since no business can afford to risk major damage, contacting a service technician soon as you notice a problem with your boiler is strongly suggested.
The signs of a boiler needed service will vary, but there are some general issues that you can be aware of. Boilers generally go about their work rather quietly; however, if you notice loud banging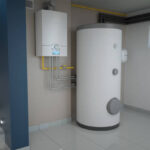 noises, hissing, and shrilling sounds, you can assume that your boiler needs to be checked. Another huge indication that a boiler needs service is when it fails to properly heat a space or water. If all attempts at finding the source of poor heating have failed, contact a service technician soonest.
Alpha Energy Solutions is available across many industries to support your Kentucky boiler service needs with expertise and selection. Through a wide-reaching distributor network, we have access to boiler parts that may be required to help move forward on any service. Because our technicians are on call 24-hours a day and 7-days a week, we can promptly respond to your calls for service. As a result, we can get started on any necessary repairs without delay.
Alpha Energy Solutions
7200 Distribution Drive
United States (US)
Opening Hours
| | |
| --- | --- |
| Monday | Open 24 hours |
| Tuesday | Open 24 hours |
| Wednesday | Open 24 hours |
| Thursday | Open 24 hours |
| Friday | Open 24 hours |
| Saturday | Open 24 hours |
| Sunday | Open 24 hours |