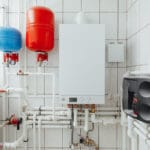 A  faulty boiler at a business facility is a significant issue.  Broken boilers demand Louisville-Kentucky boiler service since they may result in efficiency problems.  What is more, Louisville-Kentucky boiler service expertise delivered, is in reality, a preventative measure that could restrict performance issues in the future. Alpha Energy Solutions delivers the optimal service for commercial and industrial boilers.  Our clients depend on us to offer a vast selection of services, parts, equipment, and rental units throughout the year. We are on-call 24/7 to handle calls for assistance with commercial HVAC.
Commercial facilities require boilers to function with great reliability.  Professional buildings use boilers to maintain comfortable temperatures or to heat goods. Additionally, facilities use heating units to control the temperature of goods. As a result, facilities need boilers to operate without issue throughout the year. 
If a heating system is not functioning correctly, the problem can point to the Louisville-Kentucky boiler service.  Alpha Energy Solutions is great at supplying Louisville-Kentucky boiler service expertise for industrial boiler units if they begin to behave strangely.  Service professionals at Alpha Energy Solutions provide over 2,000 years of comprehensive experience in the field.   HVAC technicians understand the unique aspects of commercial heating and air-conditioning.  Alpha Energy Solutions provides support, installation, and transport for boilers, in addition to supporting leasing equipment.
Indications of Louisville-Kentucky Boiler Service Expertise Needed
Not every concern surrounding a heating device indicates a necessity for Louisville-Kentucky Louisville-Kentucky boiler service, yet, it is better to be safe than sorry.  Our service technicians respond to inquiries promptly. When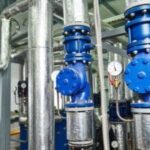 building occupants are uncomfortable, they may become distracted, and efficiency may diminish.   What's more,  inconsistent boiler performance can cause increased electricity prices over time. One of the first signs of trouble with a heating system is huge energy expenses. 
Selecting a reliable service provider for a heating unit shouldn't be a difficult job. Honestly, when clients select Alpha Energy Solutions, they will be working with an industry expert. What's more, our technicians are factory-trained in HVAC. Moreover, the company has assembled an extremely successful community of HVAC providers.  Our company utilizes the best brand names in the market sector. The fact of the matter is that we are well-versed in the essentials of HVAC.  Field technicians will be in a position to look after the most difficult issues with expertise. Additionally, a solid link with manufacturer networks garners parts quickly. 
Service for Commercial and Industrial Boilers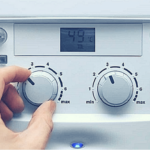 Since not every heating problem is pressing, support technicians handle scheduled maintenance. As a system of encouraging the constant need for maintenance, Alpha Energy Solutions provides preventative care options for industrial heating units.  In addition to reviews, field technicians can perform predictive maintenance and beneficial status updates on the equipment.  Preventative maintenance is surely worth the price. Proper care may prolong the lifespan of a heating device.
Looking for industry-leading service, quality parts, and service with care?
Contact Alpha Energy Solutions to determine how you can gain more with servicing specifically made for commercial boilers.
Alpha Energy Solutions
7200 Distribution Drive
United States (US)
Opening Hours
| | |
| --- | --- |
| Monday | Open 24 hours |
| Tuesday | Open 24 hours |
| Wednesday | Open 24 hours |
| Thursday | Open 24 hours |
| Friday | Open 24 hours |
| Saturday | Open 24 hours |
| Sunday | Open 24 hours |