Selected points of this article
hide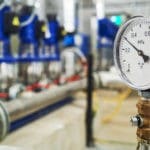 Commercial boiler service is essential to maintain heating systems. Alpha Energy Solutions specializes in HVAC and focuses on providing quality service for commercial establishments and industrial facilities. Boilers are designed to be reliable machines that provide heating without fail. However, the heating units may experience issues periodically that need to be addressed by a service professional. Service technicians can handle extensive boiler repair issues. 
First, as an equipment supplier, we can deliver and install boilers. Moreover, we can support Commercial boiler service on your units to reduce breakdowns. Most facilities deploy boilers for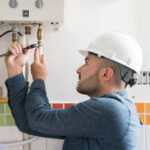 several years at a time. Replacement of a unit is not necessary unless it completely fails to perform. 
Next, preventing major repairs means that a maintenance plan should be in place. Moreover, unexpected breakdowns can certainly hurt businesses that depend on boilers to maintain an operation. In addition to performance issues, broken boilers can present some serious hazards, including toxic chemicals. 
Inspect your boiler often for signs of wear.  Regular wear can alter how a piece of equipment performs. Replace worn or broken boiler parts quickly. Alpha Energy Solutions can support any parts requirements as we have access to all of the industry's top HVAC brands. Finding parts is easier with our help, and we can reduce the time spent waiting for service. 
Commercial Boiler Service Activities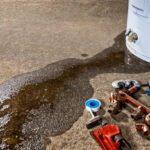 Finally, boiler care activities through Alpha Energy Solutions may include system inspections, review of internal and external components, pressure checks, equipment testing, and cleaning. Boilers should perform their given task without an issue while operating safely. Trust Alpha Energy Solutions to deliver quality service for your commercial or industrial boiler. Our clients can expect caring service from the best in the industry. Contact us to find out how we can help with your current or upcoming service requirements. 
Alpha Energy Solutions
7200 Distribution Drive
United States (US)
Opening Hours
| | |
| --- | --- |
| Monday | Open 24 hours |
| Tuesday | Open 24 hours |
| Wednesday | Open 24 hours |
| Thursday | Open 24 hours |
| Friday | Open 24 hours |
| Saturday | Open 24 hours |
| Sunday | Open 24 hours |