Identifying the Need for Louisville-KY Boiler Repair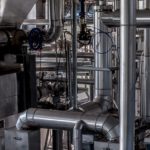 It may not be obvious right away that you need Louisville-KY boiler repair, but when your system is malfunctioning, it will alert you in one way or another. The boiler is far larger and more complex in a commercial or industrial facility than what you would find in a residential home.
Consult a technician if you suspect that your boiler needs repair.
Managing climate control in a large building or facility demands action. It is always best to be proactive in the event of an issue and to avoid massive system failures if at all possible. While it is not likely that you will be able to anticipate every issue that will occur, there are some steps that you can take to prevent excessive damage. Your budget will thank you later.
Signs Indicating Louisville-KY Boiler Repair is Necessary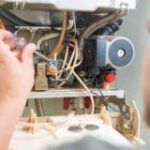 Below are some signs that indicate Louisville-KY boiler repair is needed. 
Odd Sounds
If your boiler makes odd noises rather apparent, then it is time to consider contacting a service technician. Your boiler should run smoothly and with very little noise if any at all. In fact, you really shouldn't hear it at all.
Poor Heat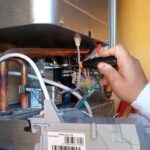 One of the biggest indicators that something is wrong with your boiler is the heating function or lack thereof. If you notice that our boiler is not putting out comfortable heat, there is likely a problem. Lack of heat can be especially problematic in colder environments and during the coldest times of the year.
Pooling Water
It's probably obvious that a boiler uses water to do its job, but excessive water or leaking indicates a problem with your system. If your boiler is causing puddles or dripping into other areas, call a technician at Alpha Energy Solutions. A leaking unit can lead to serious water and electrical damage; Louisville-KY boiler repair is needed without delay.
Alpha Energy Solutions
7200 Distribution Drive
United States (US)
Opening Hours
| | |
| --- | --- |
| Monday | Open 24 hours |
| Tuesday | Open 24 hours |
| Wednesday | Open 24 hours |
| Thursday | Open 24 hours |
| Friday | Open 24 hours |
| Saturday | Open 24 hours |
| Sunday | Open 24 hours |