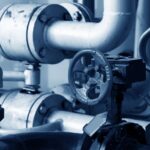 Our service specialists work with the best brands in the industry to carry out Louisville-Kentucky boiler repair. Moreover, there are no jobs that are too intricate or too minimal for our service technicians to handle. Large and small installations can benefit from the alternatives offered by Alpha Energy Solutions for Louisville-Kentucky boiler repair services. In this way, the heating systems can still serve for many years.  In fact, companies should discuss their concerns with a commercial or industrial service provider. Our service technicians offer you the maximum assistance, the best options, and equipment for boilers' repair.
Repair service and parts for boilers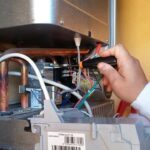 Access to parts reduces turnaround intervals during operation and time spent outside the Louisville-Kentucky boiler repair line.  Service experts are working on getting the plants back into operation as quickly as possible. Moreover, there are preventative maintenance options open to end-users.  One of the greatest advantages of these programs is that they are customizable.  Tailor-made maintenance packages ensure cost savings in the facilities.
Preventive care prolongs the life cycle of devices while ensuring that they are efficient.  Efficient boilers are finally saving end users money.  Alpha Energy Solutions' care options for Louisville-Kentucky boiler repair services also include high-capacity units and smaller installations. 
Commercial boilers fulfill their function by providing adequate heating.  When heaters don't work well, buildings are really quite unpleasant.   Furthermore, broken boilers cause lower productivity in the plants.  Also, devices could be ruined while the temperature in the device cannot be controlled. Louisville-Kentucky boiler repair is a reliable solution that ensures the proper operation of the equipment when necessary. 
Louisville-Kentucky Boiler Repair Services for Industrial Units
Although the fact is that general boilers can have relatively simple designs, industrial and industrial versions are actually much more complex and require a much more strategic approach to repair. If a boiler system does not function properly, end-users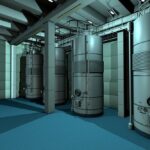 must speak to a service technician immediately.  Any delay in dealing with Louisville-Kentucky boiler repairs could lead to much bigger problems and costly repairs.  Companies invest a lot of money in boilers and therefore have to be reliable.
Alpha Energy Solutions is very competent and makes experts available seven days a week. Service technicians, who cover a wide spectrum in the region, respond without hesitation to requirements. Furthermore, the acquisition of a vast network of suppliers enables access to boiler parts.   Alpha Energy Solutions has connections to the best manufacturers in the heating and cooling industry and offers a wide selection of plants components.
Problems with a boiler are not uncommon in commercial buildings.  When you call an experienced service technician, you save a lot of time and money. Beyond that, Alpha Energy Solutions is a recognized and well-trained service provider for industrial and trading enterprises. Customers need reliable maintenance and quality components for heating systems and more. Alpha Energy Solutions has more than 2000 years of experience in the HVAC market.  We approach Louisville-Kentucky boiler repair scenarios with a high degree of expertise.
Ask us about our repair capabilities for commercial and industrial boilers.
Alpha Energy Solutions
7200 Distribution Drive
United States (US)
Opening Hours
| | |
| --- | --- |
| Monday | Open 24 hours |
| Tuesday | Open 24 hours |
| Wednesday | Open 24 hours |
| Thursday | Open 24 hours |
| Friday | Open 24 hours |
| Saturday | Open 24 hours |
| Sunday | Open 24 hours |