Selected points of this article
hide
Louisville Kentucky Boiler Repair Service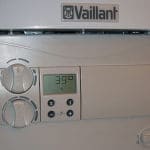 Louisville Kentucky Boiler Repair: When your boiler breaks down, it can really dampen your day. Broken boilers can lead to lost productivity and safety hazards. Louisville Kentucky boiler repair is the best solution to get back up and running as quickly as possible.
You may be wondering how to tell if your boiler needs repair. Actually, it is not difficult to tell if something is wrong with your machine. Systems that need Louisville Kentucky boiler repair typically make odd noises. Sounds such as murmuring, whistling, shrieking, and slamming are all signs that boiler service is a must. No one wants to deal with a breakdown, but they do happen from time to time.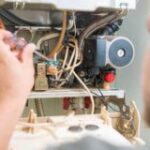 Even though your system may malfunction, you can rest assured. We have technicians that are on call 24-7 to provide service. We handle emergencies with expert care. Our technicians have over 2000 years of field experience. Also, we have access to the top manufacturer brands for parts. If you make a service call, the turn-around time is quicker.
There is simply no job too big or too small for us. On the outside, boilers appear to be uncomplicated, but this is not always so. We deal with models ranging from 1 h.p to 300,000 lbs./hr. We also handle Louisville Kentucky boiler repair for high and low-weight models.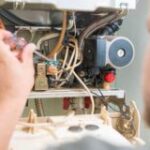 One of the keys to reducing mechanical failure is preventative maintenance. We do offer preventative maintenance plans that are custom-fitted to your needs. We understand your budget and can tailor the plans as such. Maintenance is worth the investment because it reduces downtime and prevents catastrophic breakdowns. In the end, you actually save money when you have regular maintenance performed on your boiler. The plans include system monitoring, status checks, system updates, and seasonal maintenance. The benefits of a good maintenance plan are certainly worth it.
Alpha Energy Solutions
7200 Distribution Drive
United States (US)
Opening Hours
| | |
| --- | --- |
| Monday | Open 24 hours |
| Tuesday | Open 24 hours |
| Wednesday | Open 24 hours |
| Thursday | Open 24 hours |
| Friday | Open 24 hours |
| Saturday | Open 24 hours |
| Sunday | Open 24 hours |