Selected points of this article
hide
A Kentucky Boiler Repair Service Provider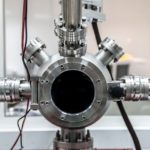 Trust your Kentucky boiler repair to an experienced technician. Boilers are not only an investment but a critical part of climate control and heating in your facility. When your boiler malfunctions, it can bring your operation to a rapid halt. If you need repair, contact Alpha Energy Solutions, an expert in HVAC.
Since boilers do not appear to be very complex machines, you may wonder if you can fix them independently. You can certainly try, but it is not recommended. In situations where you are not completely certain about why your boiler is not working, you should always contact someone experienced. Alpha Energy Solutions is experienced. Our technicians have over 2000 years of field experience combined. You will not find this vast range of expertise anywhere else.
When to Consider Kentucky Boiler Repair
You may be wondering when you should consider Kentucky boiler repair. If your boiler is making loud noises, whistling, or knocking, consider Kentucky boiler repair. Never ignore boiler issues; they can quickly worsen if not fixed. The longer you wait to have your boiler serviced, the more expensive repairs may be. 
Emergency boiler service for your system throughout the year.
Even if you do not have much experience with Kentucky boiler repair, there are a few signs that you should look for.  Alpha Energy Solutions is available 24-hours a day, 7-days a week, to handle emergency service calls. Do not hesitate to contact us if you are experiencing an urgent matter with your boiler.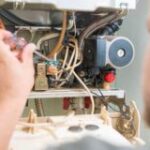 Preventative Maintenance for your Boiler
In addition to emergency service, we also offer options that can help you maintain your boiler year-round. Consider our Preventative Maintenance Plans. The plans keep your system updated to reduce breakdowns, allowing you to stay on top of any issues before they worsen.
Alpha Energy Solutions
7200 Distribution Drive
United States (US)
Opening Hours
| | |
| --- | --- |
| Monday | Open 24 hours |
| Tuesday | Open 24 hours |
| Wednesday | Open 24 hours |
| Thursday | Open 24 hours |
| Friday | Open 24 hours |
| Saturday | Open 24 hours |
| Sunday | Open 24 hours |