Industrial & Commercial Boiler Repair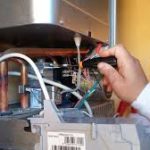 Industrial & Commercial Boiler Repair: Boilers have many uses and offer several benefits to consumers. However, boilers appear to be simple machines. When one malfunction, it can cause big problems for the owner. You may soon find out that you need Industrial & commercial boiler repair as quickly as possible. If you depend on your boiler for a commercial or industrial facility, time is of the essence.
Considering how important it is to maintain your operation, you should never attempt Industrial & commercial boiler repair alone. Boilers might seem easy to fix, but you should consult someone with experience if you are not familiar with HVAC. At Alpha Energy Solutions, our technicians have over 2000 years of field experience. We are used to working with all types of boiler systems and can work on any size jobs.
Recognize the Need for Industrial & Commercial Boiler Repair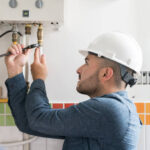 Initially, it may be hard to tell if your boiler is actually in need of Industrial & commercial boiler repair. Often boilers are hidden away from view, and you may not necessarily notice it. There are, however, some signs that you can be aware of if your boiler is not working correctly. For example,  a broken boiler is not quiet. When a boiler is broken, it makes plenty of noise.
Some noises you may hear include shrill tones, murmurs, loud knocking sounds, and high-pitched whistling. These are all signs that your boiler has a serious problem and should be checked by a professional technician with experience. Contact a technician at Alpha Energy Solutions, where we are available 24/7 to accept your service calls.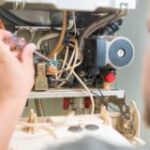 Again, we are experts in HVAC, and there is no job that is too big or too small for our technicians. In fact, we can handle units that are 1 h.p to 300,000 lbs./hr. And with low and heavyweight models. Moreover, we provide quality service and selection on all of our service calls. 
Remember that even the smallest issue can turn into something larger if Industrial & commercial boiler repair is not taken seriously.  We take your repair issues seriously. Our goal is to get your system up and running as quickly as possible. Your system should function efficiently all of the time.
One of the best ways to ensure maximum efficiency for your boiler is through system maintenance. Regular maintenance can not only lengthen the life of your boiler but prevent long-term damage. 
Alpha Energy Solutions
7200 Distribution Drive
United States (US)
Opening Hours
| | |
| --- | --- |
| Monday | Open 24 hours |
| Tuesday | Open 24 hours |
| Wednesday | Open 24 hours |
| Thursday | Open 24 hours |
| Friday | Open 24 hours |
| Saturday | Open 24 hours |
| Sunday | Open 24 hours |