Selected points of this article
hide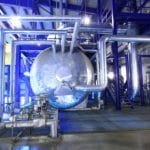 Alpha Energy Solutions is an expert specializing in boiler repair Louisville and all aspects of HVAC. Commercial and industrial boilers are reliable; however, they may require services from time to time due to heavy use. Heavy equipment, such as a boiler found in a large facility, should be monitored often to ensure meeting performance standards, safety requirements, and efficiency. Boilers that do not receive adequate service may end up costing facilities more to operate.
Experienced boiler repair Louisville is available through Alpha Energy Solutions as well as several other services. Service technicians at Alpha Energy Solutions have plenty of experience in the field. Combined, service technicians have over 2,000 years of experience in working with commercial and industrial boilers. If you are looking for an expert with a solid reputation, trust Alpha Energy Solutions.
Boiler Repair Louisville Service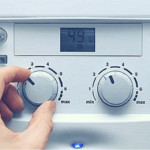 Boilers need many different types of services during the course of a life cycle. Repair is sometimes necessary due to broken parts or faulty components. Service technicians are available 24/7 on-call to accept service calls for commercial and industrial facilities. Repair is also part of the upkeep involved in maintaining climate control systems such as boilers. Boilers are expected to provide heating without fail. Additionally, the heating systems may be central to an operation in which the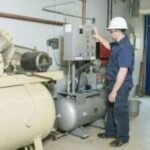 element provides heat to power equipment or protect materials.
Alpha Energy Solutions can handle the boiler repair Louisville service areas as a caring provider. We can supply quality parts from our distributor network if components are needed to complete a repair. Our technicians are responsible, thus shortening the lead time on service. For urgent repairs and unexpected emergencies, clients can take comfort in knowing that Alpha Energy Solutions will certainly answer the call.
Alpha Energy Solutions
7200 Distribution Drive
United States (US)
Opening Hours
| | |
| --- | --- |
| Monday | Open 24 hours |
| Tuesday | Open 24 hours |
| Wednesday | Open 24 hours |
| Thursday | Open 24 hours |
| Friday | Open 24 hours |
| Saturday | Open 24 hours |
| Sunday | Open 24 hours |