Selected points of this article
hide
Boiler Repair Louisville Services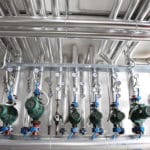 Boiler Repair Louisville: Boilers are central to the comfort of many establishments. The equipment is used in many different business sectors to provide heating. Commercial boilers are very dependable. However, they do require maintenance and, sometimes, repair. Alpha Energy Solutions is a boiler repair Louisville service provider. We specialize in commercial and industrial HVAC. Our technicians are field experts. Because boilers are critical for heating a myriad of facilities, the repair is a necessary part of prolonging a unit's life.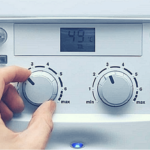 Commercial boiler repair Louisville performed by technicians at Alpha Energy Solutions is appropriate for many businesses. Boilers are used in schools, offices, apartment buildings, and manufacturing plants. A broken boiler is a serious problem for such large establishments as it can lead to a halt in productivity and general discomfort. Safety issues should also be taken into consideration when dealing with a broken boiler.
Although some problems may appear to be small at first, it takes very little time for a situation to worsen. Managing the upkeep of a boiler, depending on how complex the system is, may be a rather cumbersome task. A technician at Alpha Energy Solutions can help meet the maintenance requirements of units while also performing any necessary repairs.
Boiler Repair Louisville Solutions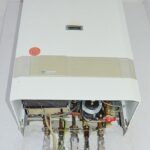 Boilers usually last for several years. However, replacement is sometimes necessary. If parts may only need to be replaced in cases, Alpha Energy Solutions can acquire components to repair a unit if necessary. Repair is, of course, more cost-effective than replacement, but if a boiler is not working at all or is unable to repair, then replacement is a great possibility. There are signs. However, that indicates whether or not boiler repair Louisville, as delivered by Alpha Energy Solutions, is needed.
Efficiency is an important feature of any HVAC unit, including boilers. Facilities managers should run a boiler without putting too much of a dent into operational costs. If the costs to operate a unit rise strangely, it is possible that the equipment needs repair. Even minor issues may cause energy expenses to increase, and therefore, the repair is a must.
Poor heating is one of the main reasons why boiler repair may be necessary. Throughout the year, boilers should provide adequate heating. If it becomes evident that a machine is failing to heat despite all efforts, a technician should be called in to inspect the equipment. Contact us to learn more about our boiler repair capabilities.
Alpha Energy Solutions
7200 Distribution Drive
United States (US)
Opening Hours
| | |
| --- | --- |
| Monday | Open 24 hours |
| Tuesday | Open 24 hours |
| Wednesday | Open 24 hours |
| Thursday | Open 24 hours |
| Friday | Open 24 hours |
| Saturday | Open 24 hours |
| Sunday | Open 24 hours |