Selected points of this article
hide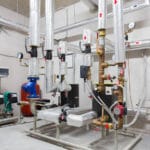 Industrial Boiler Repair: Industrial plants rely on boilers daily. Boilers provide the heat needed to conduct operations comfortably. Moreover, heat is also needed to facilitate equipment operations. Faulty heating systems need Industrial boiler repair because plants cannot function without them. Moreover, a broken boiler can lead to costly repairs. Additionally, broken heaters contribute to reduced productivity. Alpha Energy Solutions is a capable HVAC service provider that can repair boilers. There is no reason why facilities should sacrifice profitability due to heat loss.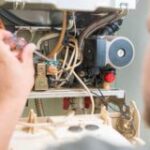 Alpha Energy Solutions is focused on Industrial boiler repair and all aspects of HVAC. We realize that industrial buildings depend on adequate heat systems. Our goal is to reduce downtime. In fact, we work hard to get your boiler back online as quickly as possible. With seamless care and professional expertise, we can identify issues and resolve them.
Boilers signal the need for repair through their performance or lack thereof. For example, a boiler that does not heat the air or water properly is indicative of a problem. Boilers provide heat at just the right temperature on-demand. Secondly, if a boiler is leaking, it likely needs Industrial boiler repair. Boilers should not leak as there are mechanisms in place to protect the most critical components. Leaking water can pose a safety hazard. Similarly, leaking boilers can cause major property damage.
Industrial Boiler Repair Signals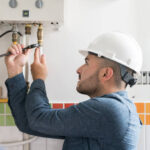 If your industrial boiler is making strange noises such as banging or knocking, Industrial boiler repair may be needed. Contact a service technician at Alpha Energy Solutions. Our service technicians are on-call 24/7 to handle calls from industrial clients. When a boiler is malfunctioning, there is no time for delay.
Industrial Boiler repairs may call for parts, and that is not an issue. Because we deal with a vast distributor network, we can shorten the turn-around time on repairs.
Contact us to find out how we can support your repair needs with expertise.
Alpha Energy Solutions
7200 Distribution Drive
United States (US)
Opening Hours
| | |
| --- | --- |
| Monday | Open 24 hours |
| Tuesday | Open 24 hours |
| Wednesday | Open 24 hours |
| Thursday | Open 24 hours |
| Friday | Open 24 hours |
| Saturday | Open 24 hours |
| Sunday | Open 24 hours |