Kentucky Boiler Repair for Commercial and Industrial Buildings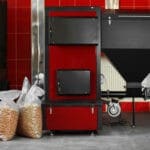 Select Alpha Energy Solutions for all of your Kentucky boiler repair needs. We realize how important it is to have a boiler that functions well in your operation. As a result, we work to get your heating system up and running quickly. Because your boiler system is a sizable investment, you should consider working with a reliable service provider with a great deal of experience.
We are pleased to provide over 2,000 years of field experience combined for our clients. You will be relieved to know that there is no job too big for our technicians for commercial boilers. Our heating and cooling service technicians are capable of handling tough tasks relating to commercial HVAC.
Although boilers may be simple on the outside, commercial units are more complex. Kentucky Boiler repair issues that seem to be easy are not necessarily so. Furthermore, attempting to troubleshoot a repair without the proper training and tools can be downright dangerous. Boiler units contain high-pressure fluids, gasses, and electrical devices that, when broken, can cause danger. The bottom line is that trying to fix a commercial boiler without an expert's help can result in serious damage to both people and property. It is best to avoid potential safety issues with your heating system by working with one of our service technicians.
Professional Kentucky Boiler Repair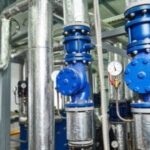 In commercial facilities, Kentucky boiler repair is to be expected. Boiler parts end up worn out due to frequent use. Parts repair and replacements are commonplace in handling heating units. When a technician is called in to perform repairs on your heating system, the work is likely to improve your unit's performance and extend its life. Commercial facilities depend on boilers to provide consistent service.
Kentucky Boiler Repair Options
We provide a range of repair services including water tube and fire tubes, low and high-pressure services, welded repairs, and more. Boilers that fail to perform up to standard will show signs of wear such as broken or cracked components, leaking parts, and, most importantly, insufficient heating.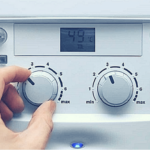 Our service technicians are on-call throughout the year, 24/7, to handle service calls. Through experience, we realize that even with the most preparation, emergencies can happen. Preventing unexpected situations is still within your control. In fact, we do provide a range of options for preventative maintenance. The maintenance programs aid in the upkeep of your heating systems. Benefits include inspections, monitoring, and status reports.
Alpha Energy Solutions is not just a service provider, but we also supply boiler parts that can be used for maintenance and repair. We work with a large network of HVAC distributors to source equipment for our clients. Regardless of whether you need minor parts or major unit components, we can help. If you need parts for commercial HVAC equipment such as boilers, contact us.
Learn more about how we can help with Kentucky Boiler Repair and service for your commercial or industrial heating units.
Alpha Energy Solutions
7200 Distribution Drive
United States (US)
Opening Hours
| | |
| --- | --- |
| Monday | Open 24 hours |
| Tuesday | Open 24 hours |
| Wednesday | Open 24 hours |
| Thursday | Open 24 hours |
| Friday | Open 24 hours |
| Saturday | Open 24 hours |
| Sunday | Open 24 hours |