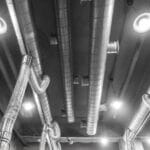 Louisville KY Bipolar ionization prevents viruses in the environment to avoid the spread of germs while decreasing ensuing outbreaks. When people cough and sneeze, they present viral droplets throughout the atmosphere. What's more, when an infected individual contacts surfaces, viruses propagate. Louisville KY Bipolar ionization innovations can address surface and airborne germs. Airborne viruses, along with the droplets, can be lessened via ionization. Studies suggest that ions have the ability to kill germs in ventilation units. 
Basically, with Louisville KY bipolar ionization, germs cannot survive. Additionally, after the process of viral deactivation is completed, germs become dormant. Louisville KY Bipolar ionization innovations offer excellent control of viruses as signaled by 3rd party tests. The ionization process through bipolar action kills 99 percent of viruses. Louisville KY Bipolar ionization through the usage of Global Plasma Solutions has demonstrated success.  Not only is the science skillful at inactivating viruses, but it prevents viruses from triggering illness if an exposure does occur.  Global Plasma Solutions successfully destroys germs and provides greater air quality by removing foul odors. 
Sterile air quality is an extra measure that companies must consider when contemplating healthy work environments.  HVAC units are crucial in not only controlling temperatures but similarly generating an atmosphere clean for breathing.  Fresh airflow normally begins with ventilation systems. Ionization technology is great for combating viral spread in larger centers. As a beneficial solution for facilities, we're ready to eliminate organisms residing within heating and cooling systems.  
Louisville KY Bipolar Ionization Service for HVAC
Beyond viruses, bacteria, and mold, air quality could be affected by air units.  What's more, using ions to treat A/C is common.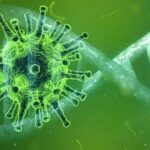 Ventilation systems handle viruses and air quality.  In the end, heating and cooling systems are ready to generate airflow, and that's widely clean while at the specific same time offering the best use of electricity. 
Furthermore, a high amount of individuals are vulnerable to irritants.  What's more, continuing interaction with allergies could lead to long-term health issues.  Global Plasma Solutions targets all pollutants in the air, not only at the surface. Now, more than ever before, firms are taking the instructions seriously.  From physicians' offices, schools, and recreational centers, preventative measures have been accepted.  In HVAC units, viruses circulate year-round.  Addressing the problem of viral management through cooling and heating systems only is reasonable. 
Small particles that aren't observable to the human eye might lead to significant illness.  Recent scenarios have noted the benefits of fresh air to the forefront of profit centers. As companies have shuttered to managers, workers are rushing to secure effective procedures of prevention. Although most organizations consist of general cleaning criteria, they are usually inadequate, leading to disease spread. 
Targeting Viruses with Global Plasma Solutions
Global Plasma Solutions is a beneficial choice that could certainly address several serious issues. Targeting virus strains in many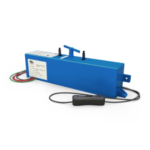 places will stop the extra spread of the disease. Annually, funds have been lost by employees due to many common illnesses.  Some illnesses like the cold and influenza might be averted to an extent. Virtually everything seems to be able to disperse illness. Companies, however, are not helpless in disease management. Air that's cleaned regularly is the safest for building occupants.  
Industrial and commercial centers should think about combating viruses using contemporary tools. As an HVAC specialist, Alpha Energy Solutions will help centers achieve an efficient atmosphere. Furthermore, we use advanced components to provide clean air options. Explore a variety of solutions for HVAC systems.  
Consider Alpha Energy Solutions as a source for clean air equipment. Contact us. 
Alpha Energy Solutions
7200 Distribution Drive
United States (US)
Opening Hours
| | |
| --- | --- |
| Monday | Open 24 hours |
| Tuesday | Open 24 hours |
| Wednesday | Open 24 hours |
| Thursday | Open 24 hours |
| Friday | Open 24 hours |
| Saturday | Open 24 hours |
| Sunday | Open 24 hours |