Selected points of this article
hide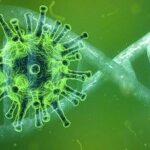 Commercial Bipolar ionization prevents the spread of viruses in the environment to prevent the spread of germs and, at the same time, reduce outbreaks.  When people cough and sneeze, they present viral droplets throughout the atmosphere.  Also, viruses multiply when an infected individual comes to the surface.  Innovations in the field of Commercial bipolar ionization can combat superficial and airborne germs.  In addition to the droplets, ionization can also attenuate viruses from the air.  Studies suggest that ions are capable of expelling germs in ventilation devices. 
With bipolar ionization, germs basically cannot survive. Additionally, after the process of viral deactivation is completed, germs become dormant. Innovations in Commercial bipolar ionization provide excellent control of viruses as signaled by third-party tests. Commercial Bipolar ionization kills 99% of viruses. Commercial Bipolar ionization innovations through the usage of Global plasma solutions have demonstrated success.  Not only is the science skillful at inactivating viruses, but it prevents viruses from triggering illness if an exposure does occur.  Global plasma solution successfully destroys germs and improves air quality by removing bad odors. 
Commercial Bipolar Ionization and Sterile Buildings
Sterile air quality is an additional measure that companies must consider when thinking about healthy working environments.  Air-Conditioning systems are not only essential for temperature control but also for creating a breathable atmosphere.  Fresh airflow normally begins with ventilation systems. Commercial Bipolar ionization technology is great for combating viral spread in larger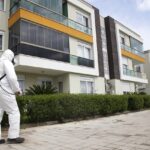 centers. As a beneficial solution for installations, we are ready to eliminate organisms in heating and cooling systems.  
In addition to viruses, bacteria, and molds, air quality could be affected by air units.  Also, the use of ions for the treatment of A / C is widespread. Ventilation systems cope with viruses and air quality.  After all, heating and cooling systems can generate airflow that is largely clean while offering the best electricity use. 
Also, many people are prone to irritants.  What's more, continuing interaction with allergies could lead to long-term health issues.  Global plasma solution targets all pollutants in the air, not only at the surface.  Today, companies are taking instructions more seriously than ever.  From physicians' offices, schools, and recreational centers, preventative measures have been accepted.  In HVAC units, viruses circulate year-round.  It is reasonable to tackle the problem of virus management only through cooling and heating systems. Viruses and germs can pass through ventilation systems or be spread by sick people. 
Removing Airborne Viruses
Minuscule particles that cannot be observed by the human eye can lead to significant illnesses.  Recent scenarios have noted the benefits of fresh air to the forefront of profit centers.  While companies have turned their backs on managers, workers are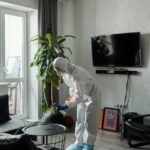 hurrying to ensure effective prevention procedures.  Although the vast majority of organizations are based on general purification criteria, these are generally inadequate and lead to diseases. 
A global plasma solution is a favorable choice that could certainly solve some serious problems.  Targeted control of virus strains in many places will stop the spread of the disease. Annually, employees have lost funds due to many common illnesses.  Some diseases such as the cold and flu could be prevented to some extent.  Virtually everything seems to ward off disease.  However, companies are not helpless in dealing with diseases.  Regular purified air is the safest air for residents.  
Industrial and commercial centers should consider combating viruses by modern means. As an HVAC specialist, Alpha Energy Solutions will help the centers to achieve an efficient atmosphere.  Furthermore, we use advanced components to provide clean air options.  Discover a variety of solutions for HVAC systems.  
Think of Alpha Energy Solutions as a source of clean air. Contact us.
Alpha Energy Solutions
7200 Distribution Drive
United States (US)
Opening Hours
| | |
| --- | --- |
| Monday | Open 24 hours |
| Tuesday | Open 24 hours |
| Wednesday | Open 24 hours |
| Thursday | Open 24 hours |
| Friday | Open 24 hours |
| Saturday | Open 24 hours |
| Sunday | Open 24 hours |