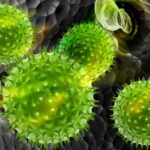 Studies indicate that Louisville bipolar ionization kills viruses. The ionizer removes viruses from the atmosphere to stop the spread of pathogens. Furthermore, the ionization process minimizes subsequent outbreaks. When people cough and sneeze, they distribute viral droplets through the environment. Additionally, when an infected person touches a surface, it becomes contaminated therefore allowing viruses to travel. Ionization targets airborne droplets and residue on surfaces.
Louisville Bipolar ionization removes a hydrogen bond from pathogens and inactivates them. Common examples of pathogens include Legionella, norovirus, and the flu. More often than not, a virus cannot endure without a hydrogen bond. Louisville Bipolar ionization negates the pathogen as well as removes it from the commission. Essentially, as the process continues, the pathogen can no longer infect victims. Global plasma solutions, which include Louisville bipolar ionization, control viruses and purify the air. Global plasma solutions kill 99% of viruses. 
Studies showed that Louisville bipolar ionization killed SARS at a rate of 74%. The exposure time to kill the virus is just 3 seconds.  Consequently, Laboratory test results suggest that not merely do Global plasma solutions successfully destroy pathogens, it facilities better air quality. 
Clean Air and Louisville Bipolar Ionization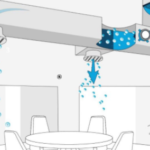 Air quality is another component that companies must take into consideration when approaching breathable environments. Moreover,  heating and cooling systems are vital in controlling temperature and creating air that is thoroughly clean for breathing. Air that is free from pollutants and contamination is the safest to breathe. 
As a leading choice for Commercial HVAC, we can remove pollutants from your air units. Beyond viruses, mold, and bacteria, mildew may also grow within heating and cooling systems. Moreover, Louisville bipolar ionization is frequently used to remedy HVAC systems. Global plasma solutions can be added to forced air units. Ultimately, heating and cooling units can produce purified air, which is also energy efficient. 
Finally, allergens are also an issue for people in facilities. Exposure to triggers can cause serious health issues over time. GPS targets both allergens and pollutants in the air and on the surface of buildings. Furthermore, the clean air solution controls VOCs from entering buildings. VOCs are toxic compounds that can also cause major health issues for building occupants. 
The Advantages of Global plasma solutions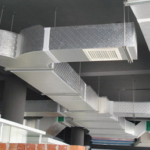 In summary, the need for clean air has been highlighted by recent developments surrounding coronavirus and COVID-19. Because the disease is airborne and also lives on surfaces, the CDC offered recommendations for commercial buildings. According to the CDC, commercial businesses should assess HVAC units, ventilation, and room size while implementing preventative measures.
With a minimum resemblance to SARS and MERS, the coronavirus behaves similarly and affects the upper respiratory system. All three viruses are airborne, can be spread within 6 feet of distance, and live on surfaces for an extended period. 
We are a leader in HVAC equipment and service. Explore our wide range of options to improve your building's air quality. Consider working with the best industry for cutting-edge solutions that will keep your building safe and germ-free. 
Contact us to ask about our Louisville bipolar ionization treatments for HVAC units.
Alpha Energy Solutions
7200 Distribution Drive
United States (US)
Opening Hours
| | |
| --- | --- |
| Monday | Open 24 hours |
| Tuesday | Open 24 hours |
| Wednesday | Open 24 hours |
| Thursday | Open 24 hours |
| Friday | Open 24 hours |
| Saturday | Open 24 hours |
| Sunday | Open 24 hours |