Selected points of this article
hide
Louisville-KY Chiller Rental Equipment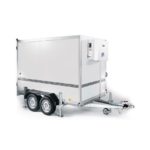 Alpha Energy Solutions is your expert on Louisville-KY chiller rental and all aspects of HVAC. We are focused on supplying equipment and services to commercial and industrial businesses to understand the unique demands. Our technicians bring over 2,000 years of combined field experience to every service call. In fact, we are on-call 24/7 to handle your requests. A chiller is an important part of any establishment. Sometimes, a fixed unit is not necessary. In this case, a temporary solution with many of the same benefits is certainly available.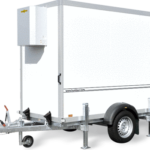 Choosing a Louisville-KY chiller rental ideal for your unique situation takes a little bit of time and legwork. You can make the selection process more efficient by dealing with an equipment expert. Consider Alpha Energy Solutions as your first and only choice for HVAC equipment, including chillers. Chillers are complex; why not decrease the time spent navigating a virtual sea of options by working with a company you can trust. If you have questions regarding your chiller selection, our technicians can answer.
Louisville-KY Chiller Rental Equipment Specifications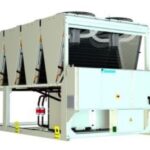 Several leading manufacturers build and distribute chillers; however, no two brands are the same. While the function of chillers is ultimately the same, how water and energy are processed will vary. Moreover, chillers are available in different sizes and capacities. The applications in which they are utilized may also differ when comparing their performance in different buildings. Depending on how you plan to use your unit and its placement, one piece of equipment may be more appropriate than another.
One of the greatest benefits of a Louisville-KY chiller rental is its portability. The units can be mounted on trailers and placed at specific sites for cooling. Chillers have a great many uses, all of which take into consideration performance and efficiency. Contact us to learn more about our wide selection of chillers and service options.
Alpha Energy Solutions
7200 Distribution Drive
United States (US)
Opening Hours
| | |
| --- | --- |
| Monday | Open 24 hours |
| Tuesday | Open 24 hours |
| Wednesday | Open 24 hours |
| Thursday | Open 24 hours |
| Friday | Open 24 hours |
| Saturday | Open 24 hours |
| Sunday | Open 24 hours |