Selected points of this article
hide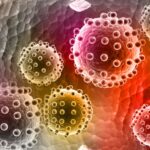 Antiviral Sanitizer: Industrial buildings are usually susceptible to live viruses and bacteria. In an attempt to preserve hygiene, numerous facilities work with commercial cleaning products for treating surfaces. Sadly, in buildings, some shared workspaces and common areas become contaminated with germs. Antiviral sanitizer, however, can kill viruses on contact and in the air. 
Alpha Energy Solutions can provide industrial facilities with antiviral sanitizer services to help decrease the spread of disease-causing pathogens. Because your building isn't deemed Clinically Clean® until it's been adequately sanitized, working with our service specialists helps provide the very best outcomes. Furthermore, we utilize the SanitizeIT to clean your business thoroughly.  Service technicians utilize the cleaning strategy in offices, prisons, facilities, day treatment facilities, exercise facilities, and nursing homes to provide highly effective disease management.
You will find numerous places in just a building susceptible to pathogens such as viruses and bacteria. Door knobs, fax machines, phones, computer keyboards, desks, and toilets are common places where germs thrive. Moreover, microorganisms like staph, listeria, E. coli, and flu viruses can continue to exist on surfaces that humans handle regularly. SanitizeIT properly kills the above-described viruses and more. In reality, our total kill list consists of more than forty different kinds of viruses, bacteria, and fungi based on substantial research.
Heating and Cooling Units 
Along with killing hazardous pathogens, the SanitizeIT controls allergens and odors in HVAC systems. Likewise, the unit helps commercial, institutional, and industrial facilities, including nursing homes and federal buildings. Furthermore, the spray removes the odors connected to mold, animals, bacteria, mildew, and even smoke, among some other culprits.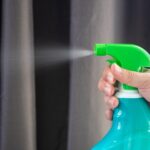 SanitizeIT antiviral sanitizer is risk-free to use in commercial facilities. In reality, the spray is safe for use on floor coverings, stainless steel, plastic, stone, and cloth. The cleaning process functions by spraying a gentle mist over resources in the facility on frequently used items. The surfaces which people frequently touch must be free from contamination and also meet medical-grade standards. Moreover, SanitizeIT is safe to apply on a wide range of surfaces. 
In fact, you do not need to raise our formula after we complete a service. To contribute to the advantages of the sanitizer, it's fragrance-free and non-irritating.
Fast Clean-up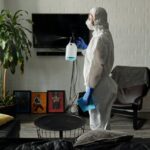 Alpha Energy Solutions provides an easy and fast process to start treatments for your business office or facility. In merely under 30 minutes, we can treat 2,000 square feet. Adhering to treatment, the center will be virus-free, void of bacteria, and free from allergens and odors.
Furthermore, we find that the SanitizeIT service is ideal for HVAC components as well. In fact, service technicians can apply the washing treatment for furnaces, rooftops plus packaged air cooling units, air handlers, and fan coil units. The fact of the matter is that heating and cooling units are instrumental in providing cleaner air standards. 
Contact us to discuss service on your facility with our antiviral sanitizer treatment.
Alpha Energy Solutions
7200 Distribution Drive
United States (US)
Opening Hours
| | |
| --- | --- |
| Monday | Open 24 hours |
| Tuesday | Open 24 hours |
| Wednesday | Open 24 hours |
| Thursday | Open 24 hours |
| Friday | Open 24 hours |
| Saturday | Open 24 hours |
| Sunday | Open 24 hours |