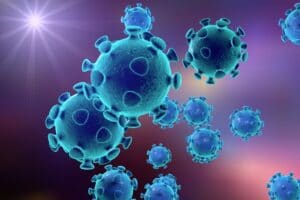 Louisville Antiviral Sanitizer Solution: Industrial buildings use HVAC tools to offer temperatures that are ideal inside of structures. Heating & cooling products, on the other hand, control much more than comfortable air. HVAC units are responsible for producing clean air. A Louisville antiviral sanitizer is a tool that can be used to enhance heating and cooling units. Breathable air inside commercial buildings is a vital part of keeping a healthy working environment and, above all, circumventing illness. A Louisville antiviral sanitizer solution from Alpha Energy Solutions can be used to produce better airflow in buildings.
You may be curious about what exactly constitutes a Louisville antiviral sanitizer solution? Since ventilation systems are vulnerable to particulate matter, eliminating dangerous pathogens is necessary. The fact is that performing tasks in areas where the atmosphere isn't purified can severely affect health. Louisville antiviral sanitizer is a treatment that can be applied to HVAC units. Improved health problems amongst building occupants will influence profitability as well as efficiency. Furthermore, there are economic implications for employers and individuals when illness strikes. As a result of exposure to pollutants and subsequent illness,  individuals may be removed from their daily responsibilities and roles.
Bipolar ionization as a Louisville antiviral sanitizer relates to the need for purified air. The ionization of the bipolar method targets airborne pollutants. Bipolar ionization decimates Volatile organic and natural components, viruses, germs, and mildew. Ionization functions effectively in managing disease in industrial and commercial facilities.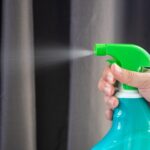 Results suggest that needlepoint Bipolar ionization is profitable in enhancing the quality of the environment. In addition, it plays a role in the performance of effective HVAC. Furthermore, research finds that bipolar ionization cuts down on the expenses related to heating and cooling large commercial facilities. 
When utilized in HVAC systems, needlepoint Bipolar ionization offers many benefits that are appropriate to end-users. Understand that when the outside atmosphere moves into a building, the ventilation elements are susceptible to harvesting microorganisms.
The device used for bipolar ionization is not cumbersome in dimension; however, it provides substantial cost savings. Furthermore, businesses that are concerned about electricity costs will discover increased energy efficiency. 
Sanitizing Service
Viral transmissions are not uncommon in large professional establishments. In truth, present outbreaks have impacted commercial and industrial companies at an astonishing speed. Unsurprisingly, viruses spread quite easily through regular activities.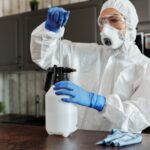 The desire for establishments to achieve cleaner air has never been more pronounced. Our Cleaner services are an excellent option for commercial buildings with forced HVAC. The reality is that ionization technology improves HVAC units and can also help to eliminate germs. 
Compared to some other clean air approaches, such as UV remedies and steam cleaning, clean air experts have found that needlepoint Bipolar ionization is also an effective choice.
With more recent innovations in HVAC, the perspective on virus control looks to be quite promising. Business owners and facility managers are still looking for cost-effective solutions to maintain safe establishments. 
Contact us to inquire about our commercial Louisville antiviral sanitizer treatment for commercial heating and cooling units.
Alpha Energy Solutions
7200 Distribution Drive
United States (US)
Opening Hours
| | |
| --- | --- |
| Monday | Open 24 hours |
| Tuesday | Open 24 hours |
| Wednesday | Open 24 hours |
| Thursday | Open 24 hours |
| Friday | Open 24 hours |
| Saturday | Open 24 hours |
| Sunday | Open 24 hours |