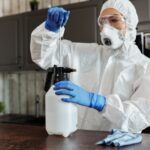 Kentucky Antiviral Sanitizer: Industrial buildings utilize HVAC tools to provide temperatures that are comfortable inside buildings. HVAC units, however, also provide Kentucky antiviral sanitizer service for buildings. Additionally, heating and cooling units are responsible for purifying the air. Breathable air inside commercial buildings is an important part of maintaining a healthy working environment and, most importantly, circumventing illness.  Alpha Energy Solutions offers Kentucky antiviral sanitizer treatments for air units in commercial facilities.
You might be interested in what precisely constitutes a Kentucky antiviral sanitizer service.  Since ventilation systems are exposed to particulate matter, removing harmful pathogens is essential.  The simple fact is that performing jobs in regions where the air is not purified can lead to serious health consequences. Improved health issues among building occupants will affect profitability in addition to efficiency.  
Additionally, there are economic consequences for companies and people when disease strikes.  As a consequence of exposure to pollutants and following illness, individuals might be removed from their everyday duties and functions. Kentucky Antiviral sanitizer is simply one way to address clean air challenges. Industrial centers must be safe for customers and employees. 
Bipolar ionization removes viruses, bacteria, mold, VOCs, and foul smells.  Ionization works effectively in removing germs from industrial HVAC units. Because air circulates throughout a facility, ionization provides continuous cleansing. 
Clean Air Results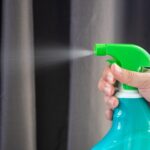 Results imply that needlepoint Bipolar ionization is rewarding in boosting the quality of the surroundings.  Furthermore, it plays a part in successful HVAC efficiency.  What's more, research finds that bipolar ionization cuts back on the costs associated with cooling and heating large industrial centers. 
Ions are also capable of controlling the flow of outdoor air. Understand that if the exterior atmosphere moves into a building, the venting components are prone to harvesting germs. Furthermore, outdoor air causes air-conditioning units to distribute irregular temperatures throughout a facility. 
End-users will quickly find that HVAC units may be implemented as an effective clean air system. The device used for bipolar ionization isn't imposing in size. However, it will provide significant cost savings. What's more, companies that are worried about energy prices will detect greater energy efficiency. Viral transmissions aren't rare in large facilities. In fact, current outbreaks have affected industrial and commercial businesses at an astonishing rate. Unsurprisingly, viruses propagate very readily through routine activities.
Achieving Clean Air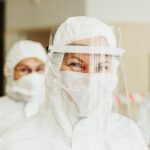 The urge for institutions to attain cleaner air hasn't been more conspicuous. Our Kentucky antiviral sanitizer is a superb alternative for business buildings with pressured HVAC. The fact is that ionization technology enhances HVAC components and may also help eliminate germs. 
Because a newer virus is spreading quickly, companies are not wasting time finding solutions.  With more recent inventions in HVAC, the view of virus management seems to be rather promising. Interested in learning more about how Alpha Energy Solutions can work with you to achieve breathable air in your facility? Explore our list of services for commercial and industrial HVAC. 
Contact us to find out how we can help with your clean air requirements.
Alpha Energy Solutions
7200 Distribution Drive
United States (US)
Opening Hours
| | |
| --- | --- |
| Monday | Open 24 hours |
| Tuesday | Open 24 hours |
| Wednesday | Open 24 hours |
| Thursday | Open 24 hours |
| Friday | Open 24 hours |
| Saturday | Open 24 hours |
| Sunday | Open 24 hours |