Selected points of this article
hide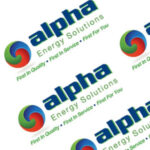 Alpha Mechanical Service's first experience as an exhibitor at the Professional Retail Store Maintenance (PRSM) conference in Anaheim was a smashing success.
Alpha Mechanical had exhibited at the organization's mid-year event in Nashville last year. At that event, business was so good that the company stepped up to the national stage, exhibiting the largest self-performing mechanical services provider in our region. Alpha covers Kentucky, Illinois, Indiana, Ohio, West Virginia, and Tennessee.
Big Splash at PRSM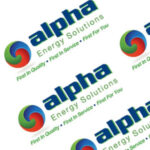 "After two events, I can't say enough about the quality of the retailers who attend PRSM events," said Gerry Lewis, Director of Sales for Alpha Mechanical. "We met so many people who can, and will, impact our business as new customers."
PRSM reported a record number of attendees in Anaheim, including nearly 400 retailers. Most of those were individuals responsible for facilities management, many for national chains. Included were restaurants, office supply stores, and big-box retailers.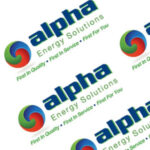 The show also featured a few outstanding speakers. The first was Jeremy Gutsche, who calls himself the chief trend hunter at his website. Gutsche's talk focused on how smart companies innovate by recognizing trends and capitalizing on them. And when he gave away one of his books, he searched the crowd and walked directly toward our own Gerry Lewis to give him the award.
Everyone at the Friday breakfast came away inspired by the message from Navy Blue Angel pilot John Foley, whose talk was accompanied by a dramatic video of Blue Angel performances. He discussed tactics that work in business and ways to assure high performance. Check him out here.
Alpha Energy Solutions
7200 Distribution Drive
United States (US)
Opening Hours
| | |
| --- | --- |
| Monday | Open 24 hours |
| Tuesday | Open 24 hours |
| Wednesday | Open 24 hours |
| Thursday | Open 24 hours |
| Friday | Open 24 hours |
| Saturday | Open 24 hours |
| Sunday | Open 24 hours |