Source for Louisville-KY Air-Conditioning Rentals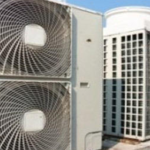 Louisville-KY Air-Conditioning Rentals is an ideal choice if you happen to have a temporary project going. You may be uncertain as to which cooling unit is best for your facility. If you are unsure which direction to go in terms of selection, contact Alpha Energy Solutions. Moreover, At Alpha Energy Solutions, we have over 2000 years of experience in the field combined. We are experts at HVAC and can help guide you toward a system that will be perfect for your cooling needs.
Before choosing Louisville-KY air-conditioning rentals, there are a couple of items that you should consider. Thinking about the factors involved in selecting a unit will help narrow down the vast number of available options. Regardless of your application, whether long or short-term, Alpha Energy Solutions can help.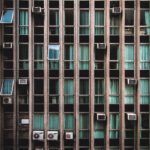 First, consider how your Louisville-KY air-conditioning rentals will be used. It would help if you also thought about the length of time you will need the system. Thinking about what performance needs you to require from your unit will help you identify an efficient and productive system.
Consider any spatial elements that might impact where your system can go. You may need to obtain the dimensions of the space to ensure that a unit will fit properly. Louisville-KY Air-Conditioning rentals can be used in commercial or industrial facilities, temporary worksites, or residential buildings. In any case, knowing what space you have available will make a huge difference for installation.
Additional factors that will impact your product options include delivery and installation, maintenance requirements, and upkeep as well as parts availability.
Louisville-KY Air-Conditioning Rentals and Selection
Once you have determined the specifications for your air-conditioning rental, Alpha Energy Solutions can deliver on selection. We have access to all of the leading manufacturer brands through a wide network. You can expect a reliable unit with a high level of performance.
Contact us to know more about Louisville-KY Air-conditioning Rentals
Alpha Energy Solutions
7200 Distribution Drive
United States (US)
Opening Hours
| | |
| --- | --- |
| Monday | Open 24 hours |
| Tuesday | Open 24 hours |
| Wednesday | Open 24 hours |
| Thursday | Open 24 hours |
| Friday | Open 24 hours |
| Saturday | Open 24 hours |
| Sunday | Open 24 hours |