Selected points of this article
hide
Industrial Air-Conditioning Rentals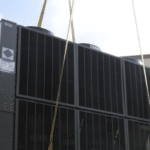 Industrial Air-Conditioning Rentals are an ideal option for short-term projects or temporary work facilities. Alpha Energy Solutions is your top supplier. In cases where you do not need permanent solutions, then consider renting cooling equipment for your operation. We offer a wide selection of well-known brands due to our large distributor network.
Cooling needs are not the same for every situation, and Alpha Energy Solutions understands this. While HVAC may seem like a simple undertaking, it can be rather complicated if you are unfamiliar with how systems are designed. Once you determine the need for Industrial Air-Conditioning Rentals, trust an expert at Alpha Energy Solutions.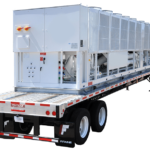 We are experienced in HVAC. In fact, we deliver over 2000 years of field experience combined. You certainly will not find this type of expertise just anywhere. Our technicians are familiar with all different types of makes and models. Moreover, the Alpha Energy Solutions technicians handle all sizes, including small and larger capacity units.
We are knowledgeable. We know the ins and outs of Industrial Air-Conditioning Rentals. As a result, we can provide extended support that goes beyond installation. Technicians are on-call 24/7 to provide urgent service when needed. You can place service calls in the event of an emergency and trust that your need will be addressed.
Industrial Air-Conditioning Rentals Backed By Service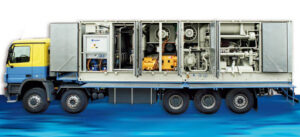 Finding parts for service or repairs is a breeze with Alpha Energy Solutions. In regular maintenance and upkeep or an emergency, we can get the parts you need and reduce your wait time on service calls. A fast turnaround time can make a huge difference when your cooling system is not working properly.
Contact Alpha Energy Solutions for all of your commercial and industrial Air-Conditioning Rentals needs.
Alpha Energy Solutions
7200 Distribution Drive
United States (US)
Opening Hours
| | |
| --- | --- |
| Monday | Open 24 hours |
| Tuesday | Open 24 hours |
| Wednesday | Open 24 hours |
| Thursday | Open 24 hours |
| Friday | Open 24 hours |
| Saturday | Open 24 hours |
| Sunday | Open 24 hours |