Selected points of this article
hide
The basic reality is a simple fact that Louisville air-conditioning rental is still a big investment. It doesn't really matter how small or large a device is, finding an acceptable, budget-friendly, and productive unit is important for production centers.  As a company, we understand that decision-makers must handle expenses related to equipment purchases.
As a result, we provide a wide assortment of Louisville air-conditioning rentals materials for our customers. What's more, the equipment we provide depends on our expert service experts' strong services courtesy. As a heating and cooling system pioneer, we can access any major HVAC manufacturers in the industry.
Given that Louisville air-conditioning rentals also need to be reliable, trust that your service needs an experienced provider. We can support you with unparalleled service and product experience.  Rental air components are ideal for temporary heating that requires additional atmosphere in the event of planned outages or possible proposed shutdowns, external events in addition to emergency accommodation.  
Louisville Air-Conditioning Rentals for Facilities
Since not all situations require permanent installation, Louisville air-conditioning rentals are a practical solution that is cost-effective and efficient. Temporary cooling systems can meet the demands of short-term temperature requirements. HVAC products will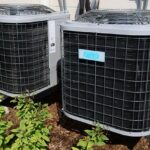 probably encounter difficulties with insufficient cooling in addition to electricity usage over time. The consequences of not quickly repairing a leased unit will lead to serious performance problems, which could become costly to operate.  Maintenance, however, reduces the number of problems a device will encounter.
If your HVAC equipment is not repaired immediately, the business could be affected. The problem's simple truth is that poor cooling leads to low efficiency and creates an uncomfortable atmosphere.  For today's businesses, Louisville air-conditioning systems must remain operational.  The same applies to rental air heaters. Louisville Air-Conditioning rentals require constant upkeep to remain in working order.
We respond to the needs of our customers. As a result, your professional service professional is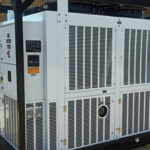 able to handle difficult problems related to your components, rentals, and more. Whether your heating needs are brief or long-range, we are in a position to supply a terrific choice of gear for your circumstances. Customers trust Alpha Energy Solutions as a trusted source from installation to shipping of Louisville air-conditioning rentals materials. Also, we are in a place to provide preventive maintenance that can help you maintain air systems. Our support for preventive maintenance is customizable. The bundles allow you to keep your air conditioners fully functional.
Contact us to find out how we can help you rent commercial air units.
Alpha Energy Solutions
7200 Distribution Drive
United States (US)
Opening Hours
| | |
| --- | --- |
| Monday | Open 24 hours |
| Tuesday | Open 24 hours |
| Wednesday | Open 24 hours |
| Thursday | Open 24 hours |
| Friday | Open 24 hours |
| Saturday | Open 24 hours |
| Sunday | Open 24 hours |