Industrial Kentucky Air-Conditioning Rentals and Equipment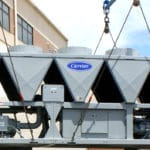 Proper climate control is a necessity for all buildings, including industrial facilities. Kentucky Air-Conditioning rentals may be an appropriate investment where cooling needs are required for comfort and also production. Creating an environment that is temperature-friendly and also productive is easier with Alpha Energy Solutions.
Choosing Kentucky air-conditioning rentals is not always an easy task because it needs to vary. There are many different systems available on the market, and finding the right match often requires an expert's advice. Because HVAC is such a complicated area, it is best to consult a technician with field experience to avoid unnecessary headaches.
With Alpha Energy Solutions, you do not have to worry about working with a knowledgeable technician. Our technicians have over 2000 years of combined experience in the field. We are familiar with all of the major brands, and when it comes to Kentucky air-conditioning rentals, there is no job that is too big for us.
Choosing Kentucky Air-Conditioning Rentals for Industrial Use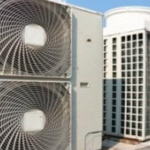 Selecting the best air-conditioning unit for your commercial facility will require you to identify several specifications for the best fit and performance. In fact, many different types of cooling units are available for commercial and industrial facilities, and some placements are a matter of logistics and function.
Moreover, below are a few important points to consider when shopping for a building rental unit.
Space available to accommodate a unit

Location and placement of the unit

Cooling unit measurements

Spatial demands for cooling and efficiency




Budget available for rental

Delivery and Installation Costs

Installation requirements

Removal costs

Maintenance needs
Contact Alpha Energy Solutions if you are in the market for an air-conditioning system. We can assist with the selection and installation of your system. Also, we can support service and repair needs for units of all sizes. HVAC for commercial and industrial buildings is our specialty.  Finally, as a result, we can deliver on quality, selection, and service.
Alpha Energy Solutions
7200 Distribution Drive
United States (US)
Opening Hours
| | |
| --- | --- |
| Monday | Open 24 hours |
| Tuesday | Open 24 hours |
| Wednesday | Open 24 hours |
| Thursday | Open 24 hours |
| Friday | Open 24 hours |
| Saturday | Open 24 hours |
| Sunday | Open 24 hours |