Selected points of this article
hide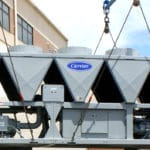 If your industrial facility is interested in Industrial air-conditioning rentals, look to Alpha Energy Solutions as a reliable source. Our clients are pleased to know that we are not only a local supplier of HVAC equipment but an industry expert with over 2,000 years of field experience to lend to the market. A/C rentals are an economical way to answer the call for temperature control, and we have plenty of selection to offer. 
The simple fact is that Industrial air-conditioning rentals are still a sizable investment decision. It doesn't really matter how small or large a unit is; finding a suitable system that is efficient and budget-friendly is important for industrial facilities. As a company, we understand that decision-makers must manage costs related to equipment purchases. Because of this, we provide a wide range of HVAC equipment options for our clients. Moreover, the equipment that we supply is supported by reliable service courtesy of our expert service specialists. As a heating and cooling leader, we also have access to all of the big HVAC brands available today. 
Since Industrial air-conditioning rentals must also be reliable, you must never trust your investment in an inexperienced firm. We can support you with product expertise and unparalleled service. Rental A/C units are ideal for temporary cooling needs, supplemental air during outages or planned shutdowns, outdoor events, and emergency shelters. Because not all situations require a permanent fixture, rental units provide a cost-effective, practical solution and are capable of delivering the intended results. 
Industrial Air-Conditioning Rentals and Maintenance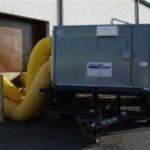 HVAC units will probably experience problems with poor cooling and energy consumption eventually. The consequences of not repairing a rental unit quickly will lead to serious performance problems that may, in fact, be costly to fix. Maintenance, however, decreases the number of issues that a unit will have. 
The fact of the matter is that poor cooling triggers low efficiency and creates an uncomfortable environment. For organizations these days, it is vital that climate control equipment stay ready. The same holds for rented air-conditioning units. 
We are responsive to the needs of our clients. Our service technicians are on-call 24/7 to respond to calls. As a result, your service specialist will be able to address challenging issues relating to your units. 
Cooling Demand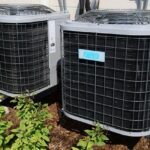 Whether your cooling demand is for a short-term or maybe a long-range job, we can provide a great choice of ideal equipment for your unique situation. Our Industrial air-conditioning rentals are flexible and portable. From selection to installation and also delivery, you will have access to Alpha Energy Solutions' knowledge bank. Moreover, we can provide preventative maintenance to help continue the operation of your respecting air-conditioning equipment. Our preventative upkeep service is customizable. The packages help you to maintain your HVAC systems and keep them prepared at all times.
Contact us to find out how we can help with your cooling rentals.
Alpha Energy Solutions
7200 Distribution Drive
United States (US)
Opening Hours
| | |
| --- | --- |
| Monday | Open 24 hours |
| Tuesday | Open 24 hours |
| Wednesday | Open 24 hours |
| Thursday | Open 24 hours |
| Friday | Open 24 hours |
| Saturday | Open 24 hours |
| Sunday | Open 24 hours |