Kentucky HVAC Parts for Replacement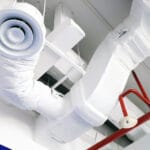 Kentucky HVAC Parts: Heating and cooling components are a year-round need. Commercial facilities must have access to supplies to conduct repairs and replacements on HVAC units. Access to Kentucky HVAC parts is important for large facilities. Because climate control needs are constant, heating and cooling unit parts are always in demand. Providing a facility that is comfortable and safe is frequently dependent on quick access to parts. Even though companies trust heating and cooling units to perform without fail, they do break periodically.
Whenever an HVAC unit stops working, an entire operation may be impacted. Kentucky HVAC parts access will help a service technician conduct necessary repairs. The fact is that broken HVAC units may lead to property damage and less productivity. Furthermore, broken air systems are also responsible for energy waste. Alpha Energy Solutions can provide services for HVAC units to include parts replacement and repair.
As a leader in the HVAC industry, Alpha Energy Solutions offers over 2,000 years of field experience in every job. Having provided parts for commercial and industrial facilities, Alpha also offers a wide selection of parts. Furthermore, Alpha Energy Solutions is recognized for providing quality equipment. The fact of the matter is that there is really no repair job too large or too small for Alpha, an industry expert. Since getting started in the business, Alpha Energy Solutions has garnered a wide distributor network for parts.
Filling the Demand for Kentucky HVAC Parts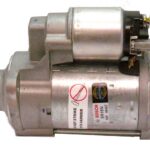 Alpha Energy Solutions has access to the top HVAC brands in the industry. Whether a need for parts is urgent or not, clients will find that equipment is easy to source. Furthermore, dealing with an industry expert such as Alpha Energy Solutions will result in cost and time savings. Faster repairs mean less downtime and less time to recover from an outage. Returning an HVAC unit to full operation is critical for businesses. Attempting to access parts should not slow a company down from starting repairs or replacements.
Companies need a fast turn-around time on heating and cooling components. Since Alpha Energy Solutions deals with many of the main HVAC brands, acquiring parts takes less time. Companies should not have to wait for a long time to receive Kentucky HVAC parts orders.
Spare Air-Conditioning Parts
As a service provider, Alpha Energy Solutions is capable of providing repairs for heating and cooling systems. Furthermore,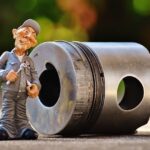 Preventative Maintenance Programs are available for commercial entities. The custom plans may be used for monitoring, reporting, and updating business managers on system status. Furthermore, the optional services provide predictive maintenance activities to circumvent damage.
Heating and cooling units that are located in commercial buildings function under difficult conditions. As a result, air systems may experience wear quickly. The best way to prevent excessive wear is to conduct frequent maintenance. Additionally, stress on HVAC units may lead to power surges, which also lead to damage. Protecting both the internal and external components of a heating and cooling system is necessary for the sake of efficiency.
Contact Alpha Energy Solutions to inquire about Kentucky HVAC Parts for commercial air units.
Alpha Energy Solutions
7200 Distribution Drive
United States (US)
Opening Hours
| | |
| --- | --- |
| Monday | Open 24 hours |
| Tuesday | Open 24 hours |
| Wednesday | Open 24 hours |
| Thursday | Open 24 hours |
| Friday | Open 24 hours |
| Saturday | Open 24 hours |
| Sunday | Open 24 hours |