When we need Kentucky boiler repair. Cold weather seems to be becoming harsher every year, and house boilers are being pushed to their limits to keep a household comfortable. The boiler can disintegrate when you want it the most if it is not maintained regularly. As you prepare to confront the chilly winter, this could potentially leave you as well as your family members at a loss.
It is very typical to forget to schedule a Kentucky boiler service; it is one of those tasks that can easily slip your memory. Whether you are dealing with the heating system of a business building or perhaps your own house, scheduling a regular Kentucky boiler repair service can be extremely advantageous. The major reasons to advocate yearly Kentucky boiler maintenance will be outlined.
Why Do You Require a Kentucky Boiler Repair?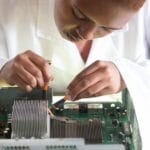 Your household or corporate boiler is critical to maintaining a pleasant temperature in your home or office. It is natural to anticipate your boiler to endure several years, but this is not necessarily the case if you use it regularly throughout the year.
To use a boiler on a routine basis for an extended period can cause wear and tear on its parts. Overlooking the warning indications on this equipment, just like an HVAC, heating, ventilation, and air conditioning unit can be costly – and harmful – to your home or business. Your boiler should be maintained once a year to ensure that it is operating properly, efficiently, and without posing a safety and health issue.
What are the Advantages of Kentucky Boiler Repair?
Maximum security measures
Boilers that are not working properly or that have had problems in the past can be harmful. You may avoid fires, accidents, and gas leakage from the boiler by having an authorized boiler expert evaluate your equipment.
In the long run, it saves money.
Annual or semi-annual boiler maintenance can assist your boiler work efficiently for longer periods. An engineer can maintain a boiler from wasting too much energy, lowering your carbon emissions, and lowering your energy expenditures.
Gas leakage prevention checks are required by law every year in industrial buildings and rented housing. To preserve the pipelines, ventilation systems, appliances, and any other infrastructure well-maintained, functional, and proper, the landlord must request an inspection.
It keeps you warm by preventing you from becoming too cold.
Whenever the climate starts to grow cooler, individuals depend on their central heating more regularly, therefore Kentucky boiler repair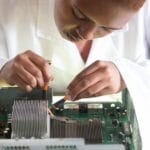 services are best performed in the spring or early summer. Repairing a boiler in the summertime might help spot problems before they become a problem in the colder months. It provides you with additional assurance that you will be able to stay warm during the winter.
When it comes to Kentucky boiler repair, you must choose the correct company. Your best option is to hire a company that employs professional and licensed plumbers and heat experts. This gives a more positive influence to your household in respect of climatic changes.
Alpha Energy Solutions
7200 Distribution Drive
United States (US)
Opening Hours
| | |
| --- | --- |
| Monday | Open 24 hours |
| Tuesday | Open 24 hours |
| Wednesday | Open 24 hours |
| Thursday | Open 24 hours |
| Friday | Open 24 hours |
| Saturday | Open 24 hours |
| Sunday | Open 24 hours |