Selected points of this article
hide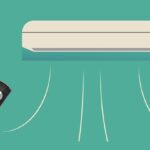 Kentucky chiller rental, which you must go: Many sectors, notably some of the more well-known ones like dairy and medicine, rely on chillers. Although few people are aware of these machines, they serve an important role in both major and small enterprises. If a chiller malfunctions, personnel in charge of product upkeep must either ensure that they have a dependable replacement on hand or work together to repair the existing one and get it back up and operating as soon as possible.
What type of Kentucky Chiller Rental must you go for?
Chillers are divided into two groups. They are as follows
Central Chillers
Portable Chillers
It is critical to know the differences between various types of rental chillers to make the best choice for your cooling requirements. Each category has its own set of benefits and features.
Portable Kentucky Chiller Rental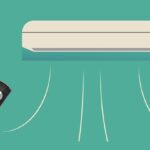 The nice thing about portable chillers is that they are easy to transport. They're usually installed indoors to keep a room cool. They work in a variety of temperatures and provide cooling as needed. They are best employed with a smaller number of machines. While renting a portable chiller, keep the following factors in mind.
Floor Area
In the workplace especially, portable chillers are installed. As a result, they often take up greater space as compared to other devices. They're perfect if you have a lot more space and can fit a lot more equipment and portable chillers in there.
Noise
This is critical information for anyone considering renting a machine. Noise levels vary depending on the machine. As a result, it's best to use a portable chiller that can help reduce noise levels. You could also consider using outside chillers.
Cost
Pricing is the most important factor to consider when choosing a portable rental chiller. Portable chillers have a greater price tag than central chillers. It has a significant impact on the final selection.
Central Kentucky Chiller Rental
The advantage of central chillers is that they are a permanent fixture in a certain spot. It implies that when a central Kentucky chiller rental is placed, it cannot be moved. When determining where to place the chiller, you must exercise caution.
Floor Area
This type of rental chiller does not take up any additional space. They are perfect if you do not have a lot of room. They're set up outside. You can also have them installed in equipment places to boost their job performance. As a result, they are widely employed in numerous industries, as contrasted to portable ones.

Effectiveness
Central chillers are ideal for homogeneous cooling because they can cool a large number of units. They cannot, nevertheless, be used in a situation where precision cooling is required. It's a good idea to double-check the setting before deciding on a Kentucky chiller rental.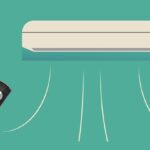 Cost
You can get a less expensive central chiller because they are more common. After verifying the following parameters, make an informed conclusion.
It is also necessary if you want to use the best cooling technologies available. You will get better quality and more lasting results this way. After all, you require a Kentucky chiller rental that can meet all of your cooling requirements.
Alpha Energy Solutions
7200 Distribution Drive
United States (US)
Opening Hours
| | |
| --- | --- |
| Monday | Open 24 hours |
| Tuesday | Open 24 hours |
| Wednesday | Open 24 hours |
| Thursday | Open 24 hours |
| Friday | Open 24 hours |
| Saturday | Open 24 hours |
| Sunday | Open 24 hours |