From a warehouse to a large commercial building, all kinds of spaces are leveraging efficient commercial air conditioning rentals. And why shouldn't they? It is perhaps the easiest way to keep a place cool and pleasant without spending big bucks on a permanent air conditioner installation. You can simply rent an AC unit, laze around in its cool breeze, and return it when your needs are met.
However, people are often confused when deciding between buying or renting an air conditioner. They feel that going for a permanent installation is a good idea but do not want to spend a fortune on that. Though this matter is subjective and the final decision will be yours, given below are certain situations when it makes good sense to opt for commercial air conditioning rentals.
You are unsure about the equipment type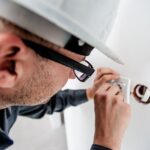 Today's market is filled with a myriad of options for pretty much everything, which can easily overwhelm any customer. Air conditioners are no exception — there is a wide range of options, and choosing the one best suited for your needs is not always an easy task. If you find yourself in such a situation, we recommend renting your AC unit over purchasing one. Renting gives you the liberty of trying each product without buying it. Once you get the right fit, you can make the final purchase.
Use commercial air Conditioning Rentals, when you cannot afford a new AC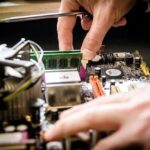 If you have spent a lot constructing your commercial building and are struggling to equip it with some brand new commercial air conditioners, renting may be the best choice. You surely would not want to make your employees work in hot, humid conditions. Therefore, going for commercial air conditioning rentals is the right choice. This way, you would be able to ensure comfort to your office visitors and employees without ending up with a zero bank balance. Once you generate enough revenue, you can go for permanent installations.
There is an equipment shortage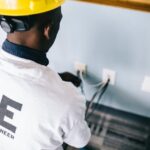 Equipment shortage is a common sight. Machines often go out of stock when in high demand. This was especially true during the COVID times when manufacturing facilities were shut and workers locked inside their houses — the effects of which are still evident. This will not be a cause of concern if you can survive without an air conditioner for a few days. However, certain commercial tasks require consistent cool temperatures, and not having an AC can hamper efficiency. Opting for commercial air conditioning rentals can be the best course of action in such a situation. You can easily rent as many AC units as you need to ensure the workflow is not hindered.
Conclusion of commercial Air Conditioning Rentals
Today, when air conditioners are in high demand, commercial air conditioning rentals turn out to be a blessing. They ensure everyone's needs are met, and the productivity in commercial facilities is maintained. So, if you are in doubt about the equipment type, working on a tight budget, or facing an equipment shortage, opt for commercial air conditioning rentals to ensure your all needs are fulfilled timely.
Alpha Energy Solutions
7200 Distribution Drive
United States (US)
Opening Hours
| | |
| --- | --- |
| Monday | Open 24 hours |
| Tuesday | Open 24 hours |
| Wednesday | Open 24 hours |
| Thursday | Open 24 hours |
| Friday | Open 24 hours |
| Saturday | Open 24 hours |
| Sunday | Open 24 hours |