Selected points of this article
hide
Louisville Chiller rentals are commonly used to provide short-term cooling for high-volume applications in temporary working environments. These environments include breweries, medical industries, and dairy industries.  Whenever a need arises, Alpha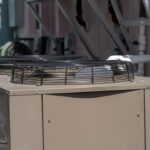 energy solutions will provide you with the best air-cooled and water-cooled industrial Louisville chiller rentals that are efficient, convenient, and have effective water-cooling options. Louisville Chiller rentals offer both contractors and manufacturers profits by providing rental equipment. The mobile air chillers give your company the solutions it requires to keep employees, machinery, and products within the right temperature.
Even though all factors of HVAC are heavily influenced by the economy and how perfect the construction and service markets are, Alpha Energy Solutions ensures you get the high quality and adaptable Chiller that give you the cooling solution during emergencies and regular maintenance.
Great Performace of Louisville Chiller Rentals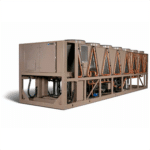 At Alpha Energy solutions, we understand the importance of keeping your building or premises operational at their peak performance. For that reason, our Louisville chiller rentals are available for easy and quick delivery and setup. Our water-cooled chillers are highly effective solutions for emergency cooling, and Alpha Energy Solutions offers you units with more than 1,000 tons of cooling capacity. Similarly, our broad range of air handlers will circulate the air to your desired location and handle any need, such as removing heat generated by chilled water systems.
There are so many benefits that might make you consider using Louisville Chiller Rentals. To mention but a few, advantages include replacements or any upgrade options without making investments. Secondly, all the damages, repairs, and routine maintenance are covered in a rental or lease agreement from Alpha Energy Solutions as your equipment provider.
Besides, you get certain tax incentives for business-related equipment that is rental. Another advantage is that if the Chiller breaks down for some reason, the company will restore it and get it up running immediately. It is not as complex as other HVAC equipment. Finally, you get a quick response from your equipment provider, Alpha Energy solutions.
Services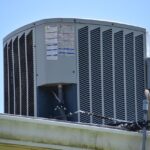 Things you need to put in mind as you rent the chiller include operating practices. It is important to employ people with experience in handling or who know how to operate a chiller. Louisville Chiller Rentals need to be under the control of someone who understands its operations, such as chiller tube do's and don'ts and water flow rate. Besides, learning about the assortments or components of the chiller is critical. This will help determine when a problem arises in any other parts: fans, pumps, tubes, motors, electrical wiring, and compressors.
Proper maintenance is another key factor to put in mind while renting a chiller because it is crucial to perform regular maintenance; a reason good enough to rent a chiller is because your equipment provider will perform this. Also, beware of and avoid corrosion within the tubes at all costs because corrosion causes a decline in the water flow hence creating sediments and ultimately reducing the efficiency of the chiller.
For your Louisville chiller rentals solutions and setup, don't hesitate to reach out to Alpha Energy solutions and experience cooling requirements. We own the chillers, and we will be responsible for them!
Alpha Energy Solutions
7200 Distribution Drive
United States (US)
Opening Hours
| | |
| --- | --- |
| Monday | Open 24 hours |
| Tuesday | Open 24 hours |
| Wednesday | Open 24 hours |
| Thursday | Open 24 hours |
| Friday | Open 24 hours |
| Saturday | Open 24 hours |
| Sunday | Open 24 hours |