Selected points of this article
hide
Boilers are the heart of the heating system. Commercial boilers require more care and maintenance to function for a long time properly. As such, scheduling commercial boiler service regularly should never be forgotten.
Why Is commercial Boiler Service Necessary?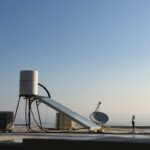 Maintaining Efficiency Level:
Boilers need proper maintenance and care to function for the expected lifetime properly. Providing the obligatory service contributes significantly to that result. The efficiency will remain more or less at the same level.
Legal Requirement:
As an owner of any commercial property (industrial, commercial, residential, retail, school, hospital, or even educational, etc.), you are obligated by law to carry out service and standard boiler and gas safety inspections.
Decreasing The Need For Repairs:
The regular upkeep will ensure that the boiler will work smoothly without any breakdown or frequent need for repairs for an extended period.
Preventing Heavy Damage:
commercial Boiler service can help prevent galvanic corrosion caused by improper cleaning.
Extending Lifespan:
As your boiler will work appropriately for a long time with the help of service, its life span will also increase by a considerable amount.
Insurance:
commercial Boiler service can help you out with the validity of insurance claims. If you do not comply, you will not be able to claim your insurance cover in case of an accident. To prevent that, scheduling regular boiler repair is necessary.
What Happens During commercial Boiler Service?
commercial Boiler service is a meticulous process carried out step by step.
Inspection: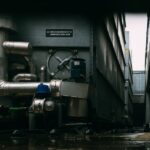 First, the engineer carries out a thorough inspection of the boiler and the connected system. This includes the exterior, interior, working, efficiency level, energy consumption, and loss rate. All of that is noted down in addition to any fault found by the inspector. The safety regulations are also checked in this process.
The Results:
After completing the inspection, the engineer must discuss all the results with the owner. This ensures that the owner will not get scammed by additional work. Additionally, as the lawful owner, it is their decision about how to proceed. After the results are discussed, a plan is drawn to properly carry out the whole process.
Safety Regulations:
While checking the working and state of components is essential, the safety standards and regulations should not be forgotten. Negligence can cause fatal fire hazards, so safety standards are the first thing the engineer should check in the inspection process.
commercial Boiler Service: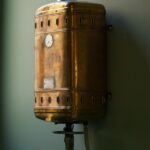 Now that all the statistical and diagnostic processes are done, what is left is the actual commercial boiler service. Now is when an engineer will work on the pre-agreed plan to run maintenance on the boiler. This includes replacement of faulty components, repairs on required parts, cleaning boiler tanks and pipes, sealing the joints, tightening the valves, etc. After everything is done, the engineer will run one final inspection to ensure that everything is working fine and is in proper working condition.
Alpha Energy Solutions
7200 Distribution Drive
United States (US)
Opening Hours
| | |
| --- | --- |
| Monday | Open 24 hours |
| Tuesday | Open 24 hours |
| Wednesday | Open 24 hours |
| Thursday | Open 24 hours |
| Friday | Open 24 hours |
| Saturday | Open 24 hours |
| Sunday | Open 24 hours |