commercial Air conditioning units have become an essential part of the HVAC system. Without them, the HVAC system is not complete. However, affording a commercial level AC is very difficult for many, hence the option of commercial air conditioning rentals.
What Is commercial Air Conditioning Rental?
The basic principle is straightforward. Instead of buying one, you can get a commercial air conditioning unit for a reasonable rent. The rent will be fixed and paid every month, a quarter of the year, half of the year, or whatever period decided by the owner and the party renting it. So you do not need to pay the initial purchase price of the unit.
Should You Choose commercial Air Conditioning Rentals?
For that, you need to weigh the pros and cons.
Pros
A Great Help In Budget:
As stated above, the problem with commercial air conditioning units is that they are expensive. But it is not something that can be skipped over, hence the option for rental. You can save a lot on the initial purchase price without wiping out your savings by getting the commercial air conditioning on a fixed rent.
Best Choice For Rental Residence:
Not everyone is blessed to own their personal property for commercial purposes. Often enough, the property is rented. In that case, when you have to leave the property behind someday, why choose to buy a new commercial air conditioning unit that you would need to leave behind when you eventually move away. Getting a commercial air conditioning rental is much better in that case.
Low Taxes:
You are not the owner of the AC, so the taxes you are obligated to pay will decrease significantly.
Cons
Not Exactly Long Term Money Saving Solution: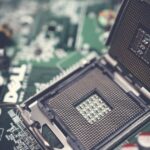 You are getting a commercial air conditioning rental at a reduced price. You don't need to pay the initial purchase price and the related taxes. But in the long-term use, you might realize that the amount of rent accumulated over the years has become equal to, if not surpassed, the original purchase price. Throw in the maintenance and repair costs, and it may seem like buying one was the better choice.
Might Get Scammed:
Well, that is not exactly a disadvantage, more of carelessness. If you are not careful when hashing out the agreement for rental, you might get an unpleasant surprise later on when you realize that now, you need to pay for something you didn't need to.
How To Best Avail The Deal On commercial Air Conditioning Rental?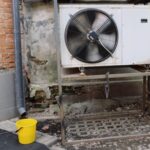 For that, you first need to calculate the costs and statistics about your requirements. After that, you need to search for a reputable rental company that is trustworthy. When going over the agreement, make sure to hash out all the details beforehand, lest you get an unpleasant surprise later on. Also, ask for an inspection of the unit you will rent. Also, ask for a guarantee while at it to make sure everyone involved knows who will be responsible if the system breaks down early on. And most importantly, don't agree to the contract if you don't have the full details of the unit.
Alpha Energy Solutions
7200 Distribution Drive
United States (US)
Opening Hours
| | |
| --- | --- |
| Monday | Open 24 hours |
| Tuesday | Open 24 hours |
| Wednesday | Open 24 hours |
| Thursday | Open 24 hours |
| Friday | Open 24 hours |
| Saturday | Open 24 hours |
| Sunday | Open 24 hours |