Selected points of this article
hide
When thinking of getting an Industrial chiller rental, you need to make nothing but the best decision. At Alpha solutions, we are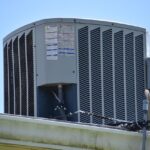 passionate about providing effective tips to help you make an informed decision. First, and most importantly, you need to identify what type of chillers you need to use; you should look at your process cooling application if your chiller products' temperature will be varying or kept stable. Regardless of whether the reason is to cool something or you need to keep a space cool.
You should find these factors with specificity and precision to help you determine the type of Industrial chiller rental that is ideally meant for you. At Alpha Energy Solutions, we have the correct answers to all questions related to these issues.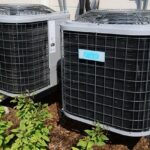 Apart from determining the kind of Industrial chiller rental product that suits your needs, you must check the Industrial chiller rental's power requirements. This must not be viewed lightly because no one wants to have a case where you have an inadequate power supply for your chiller product. Experiencing another additional cost on what you had originally budgeted for.
Therefore, it is vital to comprehend the power availability for your chiller, whether you have enough power available to run your chiller, or you might need to hire an alternative such as a generator to boost your power supply to get a seamless chiller operation. You need to remember that chillers consume a huge amount of power; hence planning sources before renting will rescue you from the "eleventh-hour" surprises.
Choose the perfect Industrial chiller rental as your need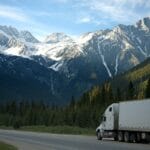 After determining the amount of energy your chiller will need, you should identify the chiller's size. Here you need to comprehend your heat load to prevent renting a chiller that cannot eliminate the needed heat. Hence, you need to be aware of the amount you need to be gotten rid of from your area and the environment's conditions to subject your chiller.
When you are mindful of all these, you can wisely choose the ideal size for your Industrial chillers rental from Alpha Energy Solutions. Our highly trained and certified experts will be here to guide you and answer all your Industrial chiller rental-related questions to ensure you rent the ideal chiller that suits your needs in terms of size, type, and power availability.
Chillers are categorized into air-cooled chillers and water-cooled chillers; this category is founded on the cooling principle. The two classes have the compressor, expansion valve, condenser, and evaporator: the only distinction is the cooling principle. It is important to grasp the different air-cooled and water-cooled chiller applications to be aware of what type of cooler will fully cater to your needs. Besides, chillers cool things by eliminating heat through absorption or vapor compression. At Alpha Energy Solutions, we have all types of chillers for you to explore fully and ensure you get the perfect one.
Connect with us
Alpha Energy Solutions
7200 Distribution Drive
United States (US)
Opening Hours
| | |
| --- | --- |
| Monday | Open 24 hours |
| Tuesday | Open 24 hours |
| Wednesday | Open 24 hours |
| Thursday | Open 24 hours |
| Friday | Open 24 hours |
| Saturday | Open 24 hours |
| Sunday | Open 24 hours |