About Commercial Needlepoint Bipolar Ionization: When we speak of air purification during the Covid-19 pandemic, your indoor air quality is at stake.  Airstream cleaning is one way of reducing infection chances in indoor spaces. As a building owner or a business owner, taking care of your employees and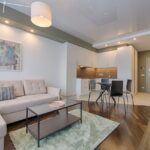 people within your premises can be overwhelming, but Commercial Needlepoint Bipolar ionization can be of great help.
HVAC professionals such as Alpha Energy Solutions continue to offer you technology solutions that you can use to control or manage the spread of Covid-19 inside your building. Our air cleaners installed in HVAC systems create reactive ions in the air that react with airborne toxins such as viruses, thus preventing you from contracting the virus.
Commercial Needlepoint Bipolar ionization (BPI) is a technology HVAC system that uses Commercial Needlepoint Bipolar ionization GPS units to produce a high voltage group that causes positive and negative ions. The ions are then used to break down hydrogen in the airstream and reduce them to base compounds, rendering them harmless.
BPI technology has been in use for several years. It allows the lessening of particles and pathogen regulation, both in air and on surfaces, as a conceivable technique of managing SARS-CoV-2 indoors. Alpha Energy Solutions offers you this air cleaning technology (BPI), and you can use it in the following areas or places:
You can use Commercial Needlepoint Bipolar ionization in the following areas
Schools
Offices
Hospitals
Airports
Government Buildings
Sports Stadiums
Residences among other indoor spaces.
At Alpha Energy Solutions, we ensure that no harmful ozone gas is produced by following CDC regulations. As HVAC professionals, we ensure that we give you the right BPI solutions. We comply with the rule that our BPI equipment meets the UL standard 2998, the environmental claim Validation process for Zero Ozone Emissions from air cleaners.
Our goal is to deliver the cleanest and safest indoor air. Our verified knowledge brings you safe, clean indoor air through our Ozone free technology, making it one of the best products available. Therefore, we are happy to bring you the most advanced technological system enhanced by our expertise in HVAC systems.
Even though evidence suggests that Commercial needlepoint Bipolar Ionization is operative in eradicating the Covid-19 virus, you should not relax and ignore the government directives. As a building or office owner, ensure that people regularly wash their hands with soap, sanitize, keep social distance and use face masks while indoors. We also encourage you to accompany the Commercial needlepoint Bipolar ionization procedure with frequent cleaning, especially in spaces with most occupants.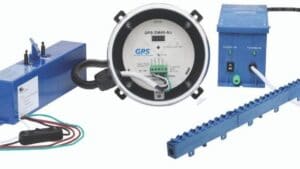 With more than 250,000 global installations of Commercial Needlepoint Bipolar Ionization, do not hesitate to have the best indoor air quality GPS from us. Most building owners are currently considering our HVAC systems as their modification strategies for the reopening of workplaces. You can only do that, bearing in mind how much it would cost you to get our system installed in your building. The anticipated price for installation ranges from $2,000 up to $3,000.
For more information and questions regarding your indoor air stream cleaning services, contact Alpha Energy Solutions, get to view our gallery with several products, and choose to use our technology to clean the air!
Contact us for more information
Alpha Energy Solutions
7200 Distribution Drive
United States (US)
Opening Hours
| | |
| --- | --- |
| Monday | Open 24 hours |
| Tuesday | Open 24 hours |
| Wednesday | Open 24 hours |
| Thursday | Open 24 hours |
| Friday | Open 24 hours |
| Saturday | Open 24 hours |
| Sunday | Open 24 hours |